A Labor of Love
Ever since I was old enough to trek around my neighborhood by myself, I discovered this amazing little place nestled inside a patch of overgrown woods on the property of a poured concrete castle museum. It was boarded up, long abandoned, riddled with graffiti and vandalism inside and out. But there was something about it that appealed to me. I was probably 10 years old.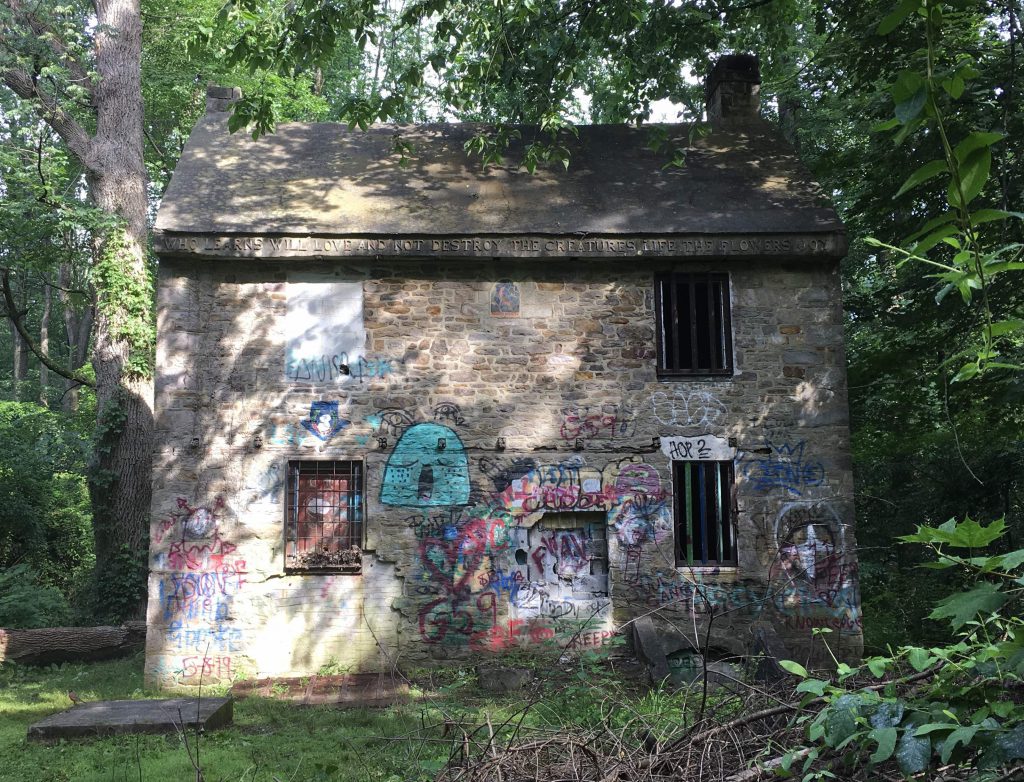 Over the years, I would occasionally return to visit the place, usually while bike riding through the area. It was like my "Fortress of Solitude," a place to sit and reflect on thoughts—a place I found peaceful. I would always photograph it on my visits. Still abandoned, still covered in graffiti. But it still stood strong. A testament to the stone construction, and the concrete modifications the once owner Henry Chapman Mercer applied to it in 1916. He also attached some of his tile works.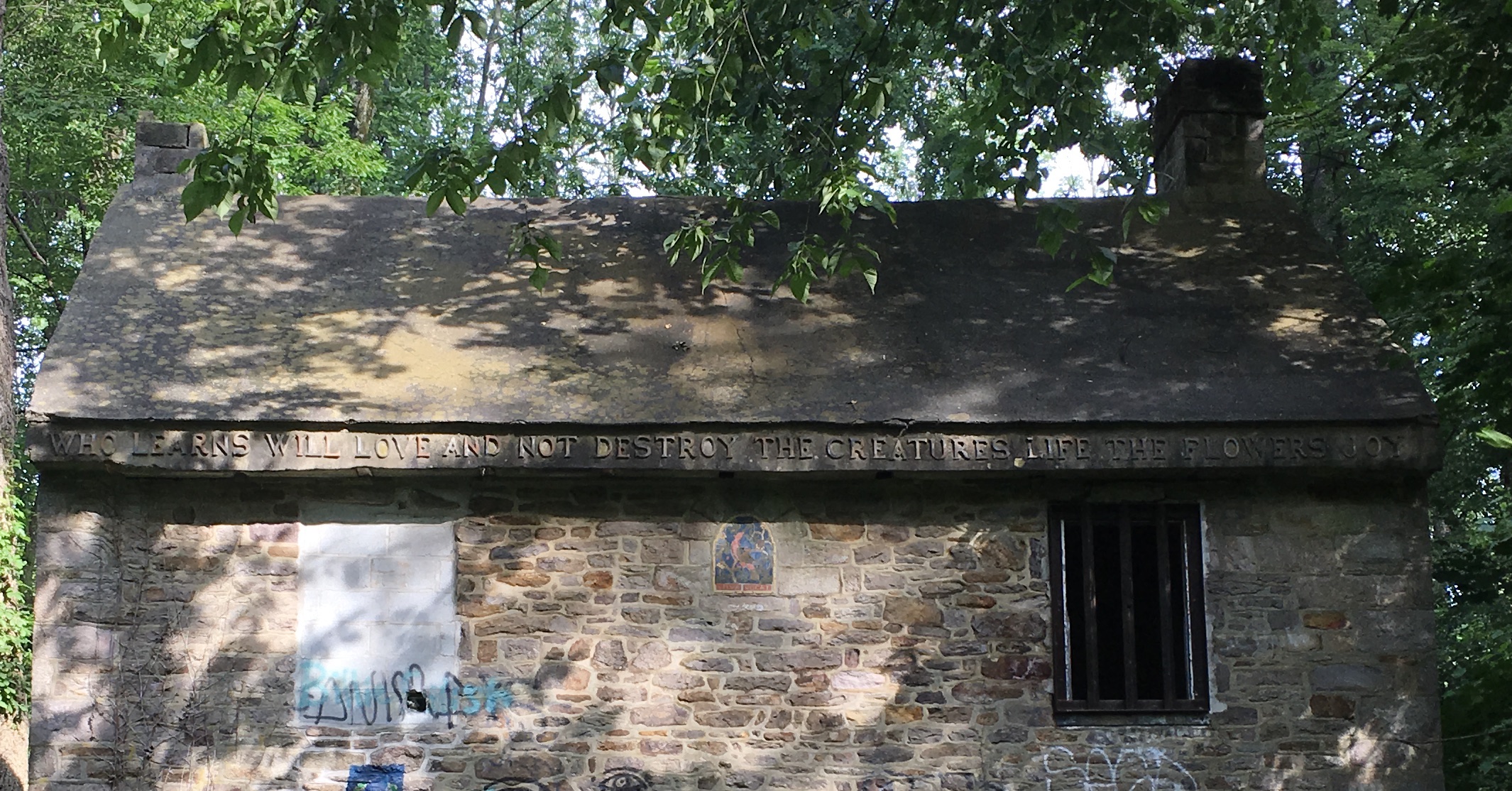 Along the front roof line reads "Who Learns Will Love and not Destroy the Creature's Life, the Flower's Joy." A bit ironic considering the state of the structure, but it became one of my favorite quotes.
Front and center between the top windows, was one of Mercer's tile designs with "Silva Vocat;" Latin for "The Forest Calls." Despite the decades of vandalism, these two features have been spared.
Met some Friends…
In 2015, a chance discussion on a local Facebook group led to a discussion about the history of the little house in the woods. That talk quickly morphed into pondering about whether it can be restored to former greatness. From that discussion led to the creation of "Friends of the Little Stone House." One of those early people involved set up a website and Facebook page. In about a week we had 100 members. During that time we worked to drum up interest in The Little Stone House. I produced my first major drone video with the house as my subject.
We worked to get the attention of owners of the grounds, Fonthill & Mercer Museum. At the time, they were interested, but had resources tied up for other restoration projects. It will happen in time.
Time has come!
In 2019, under the direction of a new Executive Director at the Museum, it was time to put some effort into cleaning the house! She found a local company that graciously decided to donate all equipment and materials into using their unique, gentle cleaning methods. The "Friends Of" group would help acquire volunteers willing to get dusty to use the cleaning process to remove the graffiti. Work began in mid July, 2019. Nine days were allocated for the cleaning—only five were needed. The results exceeded everyone's expectations. And I got to make another video–documenting all of our efforts:
A Childhood Dream….
When I found this place as a child forty years ago, I often pondered about whether this little house would one day be cared for. Many times I wondered if I would somehow be involved in it. It is amazing now to actually be an active part of its "return to greatness." It has stood here longer than America has been America (1765). Cleaning up the graffiti is the first major step in what could be in the future. The museum has placed the house amongst its goals of an entire woodlands restoration. A long road ahead, but ahead we will go.
"We are all stewards"
That was a phrase by one of the Museum Staff describing how we have been to the house, and need to continue to be. It has been abandoned and vandalized for so long, and is still alone in its isolated little place, that all of us who love the house need to be diligent to things like returning vandalism. It's also the 21st century, and technology can help us! I researched and recommended an interesting solar powered security camera that uses cell data. A cell signal the only thing available to us currently. The museum has purchased two of these cameras that have been working beautifully. With signs on the house stating their presence, and them being visible, time will tell how successful we will be. But I will remain a "steward" of the camera system, as many of us will be by keeping the area clean. We hope many more in the community join us as fellow stewards of this amazing piece of local history.
For more information about The Little Stone House, including Social Media Links, and how to donate to The Fonthill Woodlands Project visit