"I'd Like to Thank the Academy…"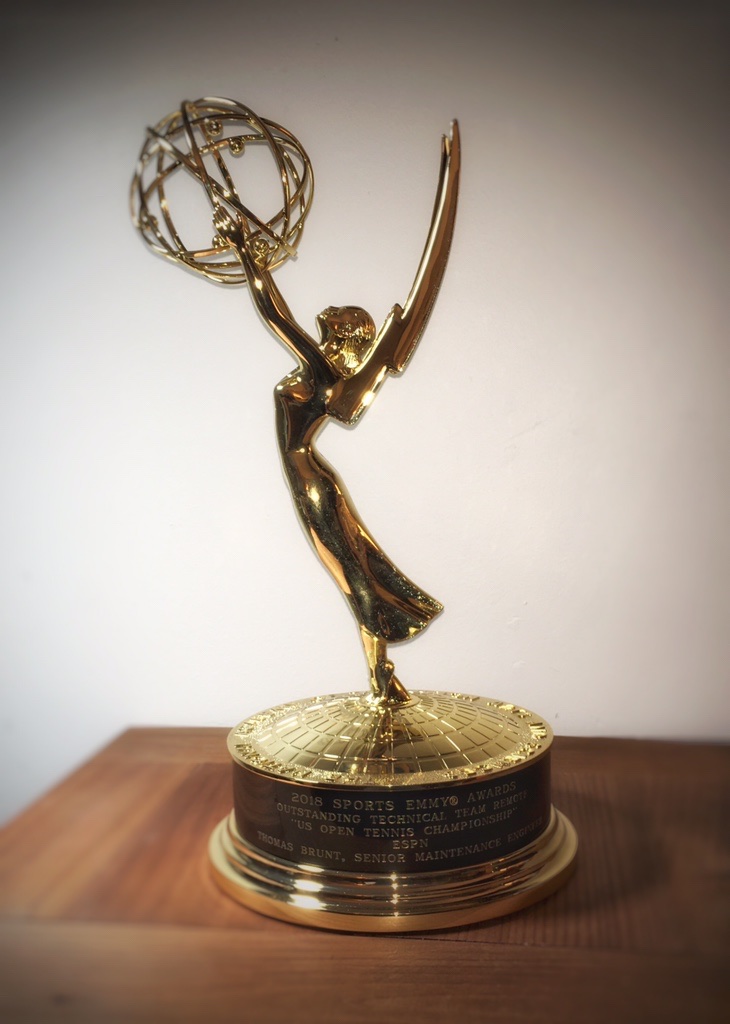 I have been involved in Mobile Broadcasting as an Engineer for twenty years now. In that time, I have worked at Superbowls, World Series, an Indy 500, major golf and tennis championships, and a Winter Olympics. None of those shows have won a Sports Technical Emmy–until now! After 13 years of being one of hundreds of crew at the USTA US Tennis Open in Flushing, NY–the 2018 broadcast won ESPN "Outstanding Technical Team Remote." So…..I now have that Emmy. The way these awards work is that everyone involved in the production of a winning show gets a certificate, and are able to purchase other award types, like plaques, or a statute. Yes, I went for the statute. Aside from the standard paper certificate, ESPN is also getting all crew an engraved plaque, which is a nice gesture considering several hundred worked on this broadcast.
The funny thing for me is, after working the 2018 PyeongChang Olympic Games, we on the crew were sure it would win an Emmy. It was nominated, but lost to a show I also worked on.
It's fairly heavy and sturdy. What's interesting is that, even though I "bought" the statute, the Academy still claims it as theirs if I pass away and don't will it to an heir. It says on the bottom that it is to return to the Academy for display in honor of the recipient. Interesting.