More "Toys" for a Holiday Community Video
My fourth year with this event: my town's annual holiday tree lighting. Doylestown, PA has been doing this for 105 years. Thousands crowd the closed off streets while choirs sing and a marching band escorts Santa into town on a 1923 Ahrens Fox fire truck to light the tree and meet with eager children. It even "snows" thanks to a few well placed machines. It's like a scene out of one of those Hallmark Christmas movies. The event happens thanks to the planning of Discover Doylestown and a team of volunteers. It's a blast documenting this event on video, and allows me the chance to try some new equipment or technique. With this event I debuted a new camera I recently acquired: a Panasonic HC-X1000, which I really enjoyed using. I have prided myself on an all iOS filming technique using an iPad Pro inside my custom designed 3D printed filming rig, which still has its uses, but now I have a more traditional camera, and one that worked very well for me here.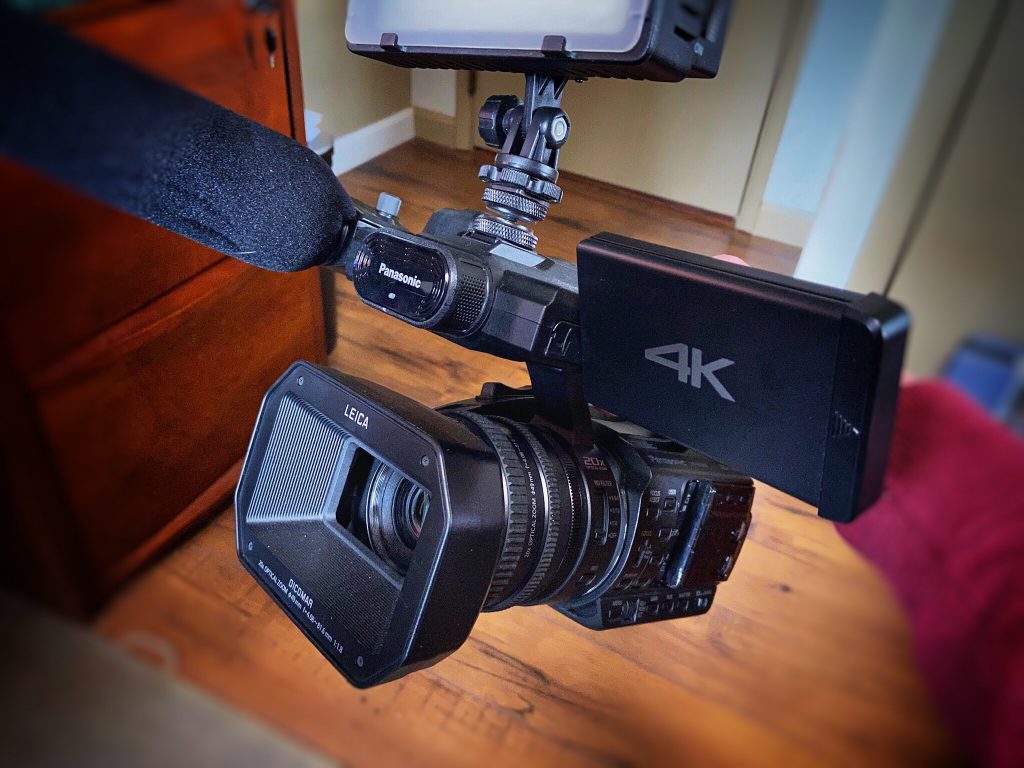 Also new this year: a GoPro mounted on a pole facing the emcee and guests on the balcony. This has always been hard to cover well in past years. 
This year saw the return of my main 360 video system: 6 GoPro HERO5 Sessions. I will use this for a 360 video version, but also as part of the regular video. It had a great view of the tree, and the parade, and the immense crowd.
Like last year, Santa would be raised above the crowd in a bucket truck. Last year I attached a GoPro to it to show a front view from above the crowd. This year I had a THETA Z1 4K 360 camera. It took that viewpoint to a new level, as I could pan around the crowd from above, and also have a close view of Santa from there.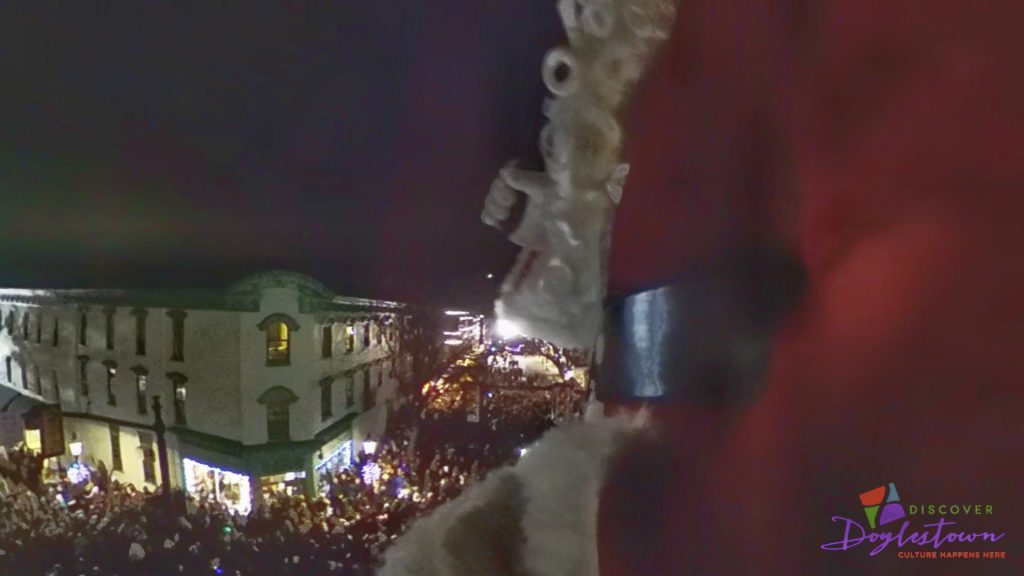 And like last year, the return of my buddy Joel M, who took video from his apartment viewpoint from across the street. For audio, I used an iPad connected to the main sound console, and a Zoom H3-VR ambisonic mic that was at the main 360 camera position. This has proved to be a great mic that's served me in many different uses. For the traditional video, I converted the ambisonic to binaural, which gave great audio depth to the cheering crowds.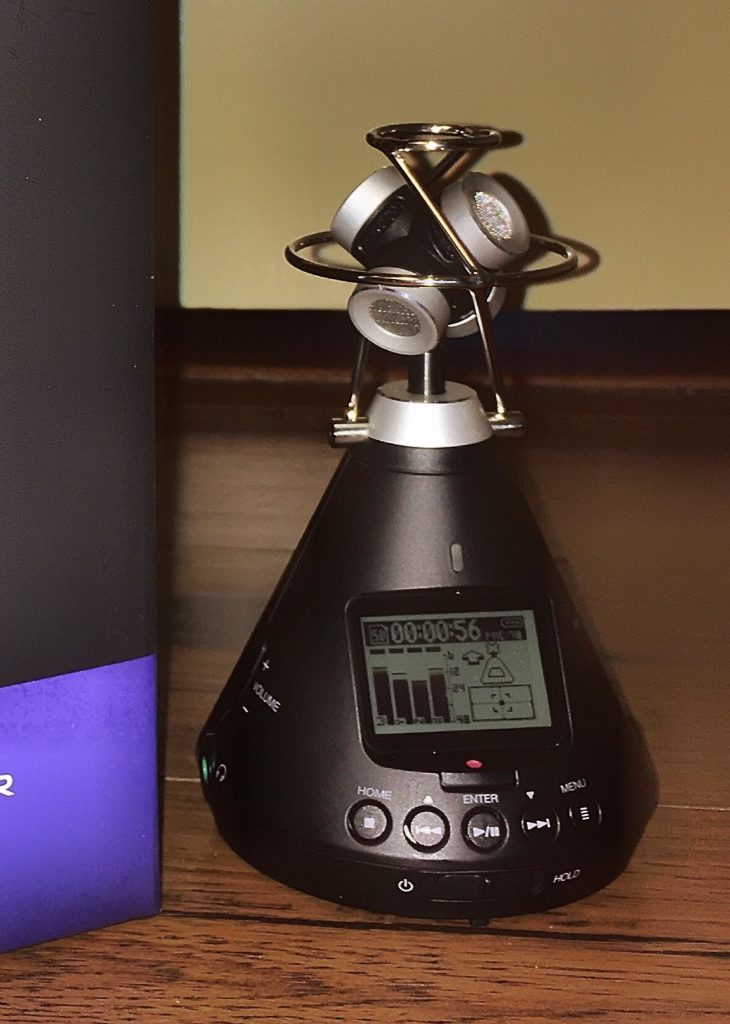 And now for the finished video. Happy Holidays to all!