Latest Camera Project Ready to Go!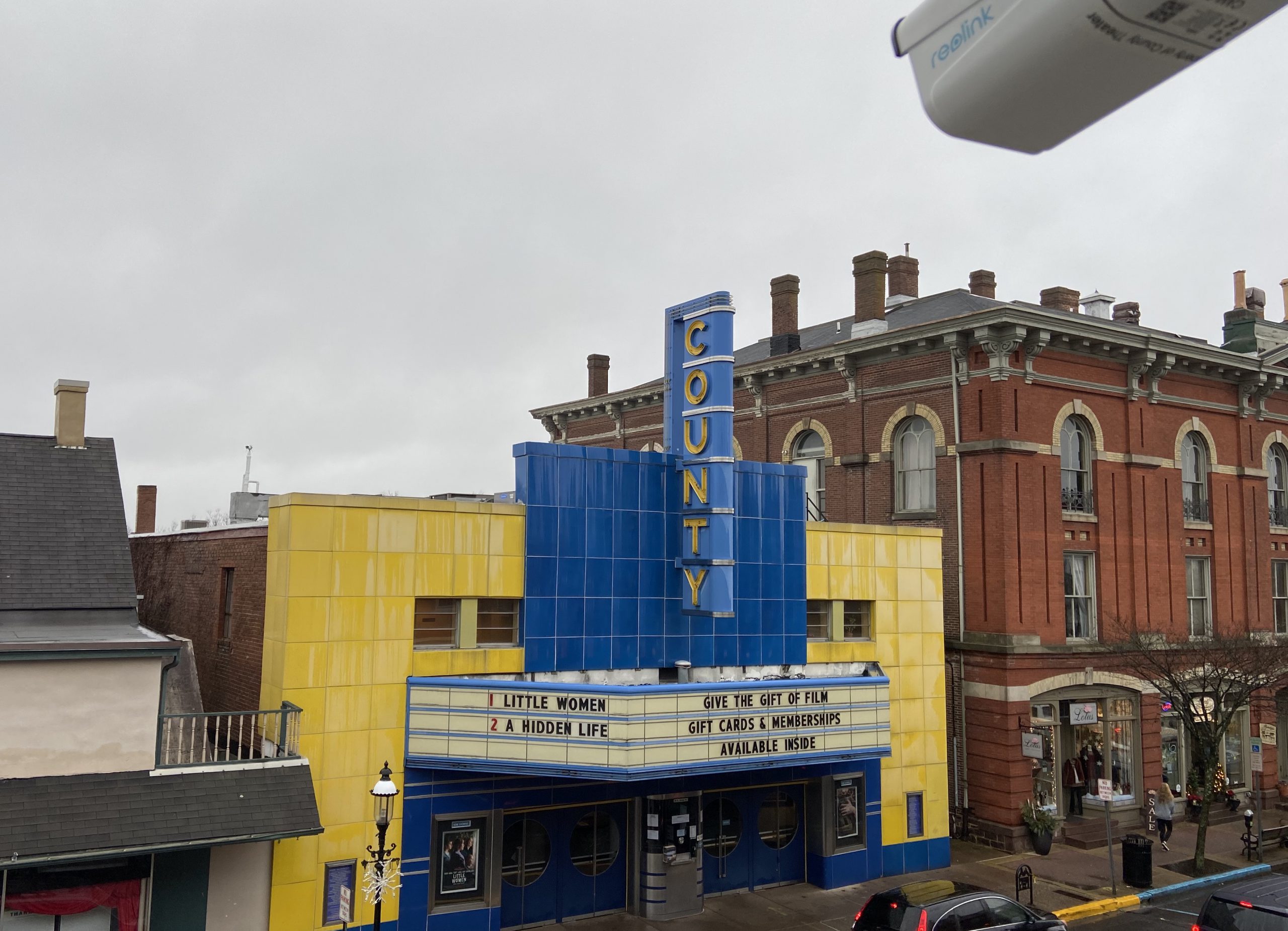 TebWeb was recently contracted for an interesting local project: Doylestown, PA's iconic County Theater. This non-profit movie theater was built in 1938 and a centerpiece of downtown. After a period of decline in the 70's and 80's, it has been rejuvenated to much success. So much so, that it is about to undergo a major expansion. Years in the planning—it now starts. The structure to the left will be razed, and an addition that will blend with the 1938 art deco style will emerge in its place.
My role: install and manage two weatherproof cameras to create a time lapse of the complete renovation from start to finish, as well as provide for a live stream on the theater's website for the community to "tune in" to see the progress. First meeting was Dec 10, and everything had to be live by Jan 6. With the holidays in the middle of this—not a lot of time. But happy to say that the deadline was met, and both cameras are up and running, and recording time lapse images. Eventually the time lapses will end up "on the big screen" for local movie goers.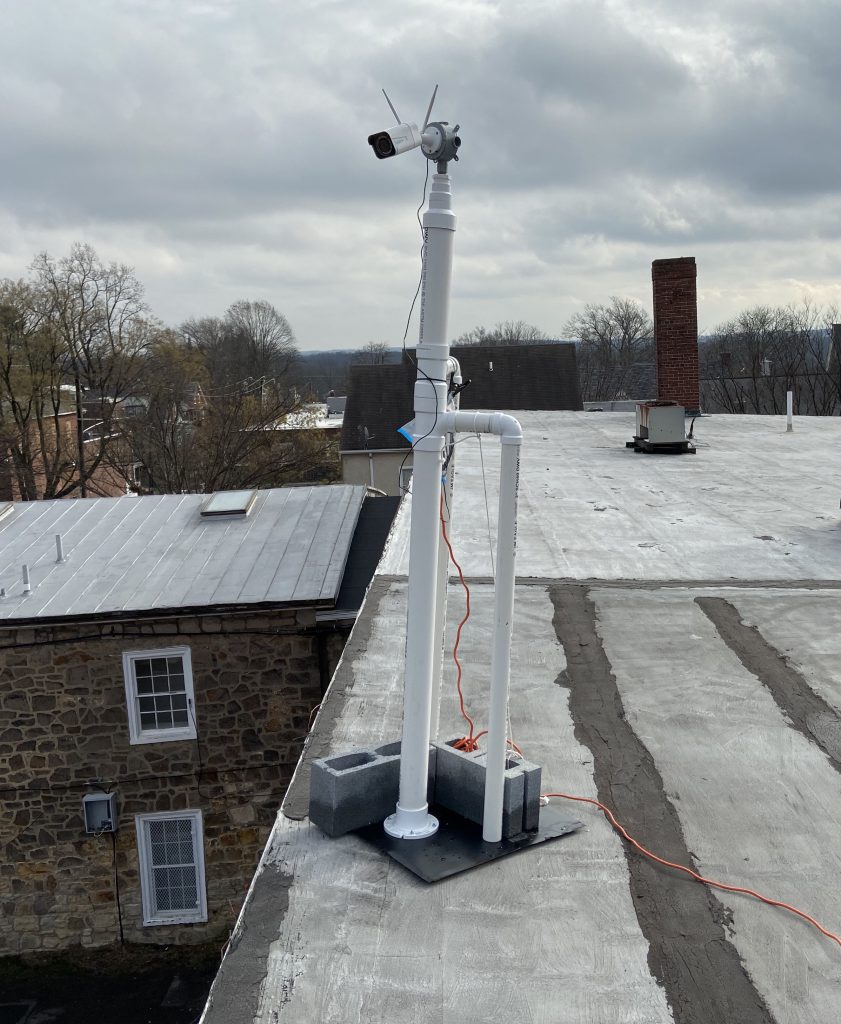 One camera would be mounted on the roof. It won't be permanent, and I envision this changing positions throughout the construction progress. I decided to construct a PVC pipe stand. Quick to assemble, and can fit through the small roof hatch. Two cinder blocks hold it very stable. There have already been some gusty winds, and the camera stays rock-steady.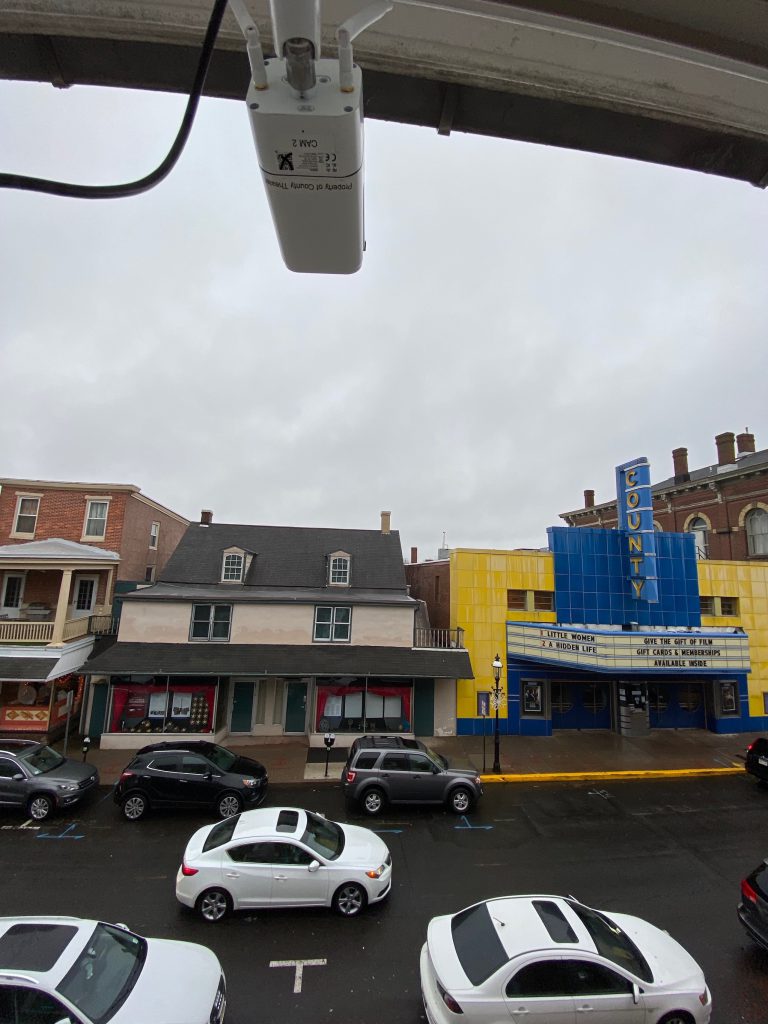 The second camera is actually the most important one–which will never move. Thanks to the building owner from across the street, we are able to mount the camera on their building for the perfect viewpoint for the bulk of the time lapse. Getting the WiFi signal across the street proved some early challenges, but all was worked out for the debut.
I had great success with Reolink cameras that are in use for another local project, so I went with them again. A different model from the other project, these are WiFi, and capture 2K resolution images, ideal for projecting on the movie screen later. They have features that work well for the time lapse-at regular intervals, they send still frames back to my server. Metal, waterproof enclosure, and they don't break the bank.
Now that the construction project is underway for the year, time to "let the cameras do their thing." Here we go!
You can watch the feed from The County Theater website.