NEW SERVICE! Matterport Virtual Tours

TebWeb is pleased to launch a new service perfect for the local real estate market. Matterport has developed a unique system for capturing and creating virtual tours of interior spaces. This technology is now available for TebWeb to provide full 3D Virtual Scanning of a building interior. Minimal effort required from the real estate agent–an average property can be captured usually within an hour or two.
A truly unique service to virtual tours that can be offered is the use of the CL360 patented lighting technology TebWeb is developing for mass production. This device makes it easy to capture more detailed, high detail images from darker interiors, at no extra cost. Currently we have the only devices that exist, ready to use for capturing virtual tours.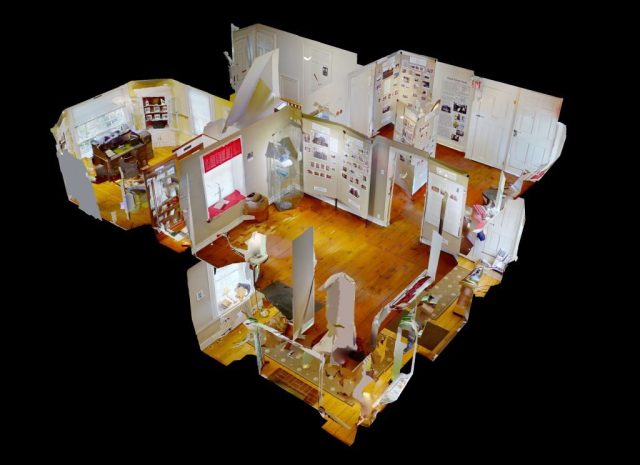 One of the most interesting and impressive viewpoints Matterport gives is what is called "The Dollhouse View." Seen above, and also in this sample video of a tour below. This is a brief tour of a local history museum, The Doylestown Historical Society.Video sample of a Virtual Tour:
Very excited to be able to offer this service not only for real estate, but suitable for museums, stores, factories, etc. For full pricing and packages, see the Services Page. Please enjoy a full interactive tour of the above mentioned history museum: