Solving Problems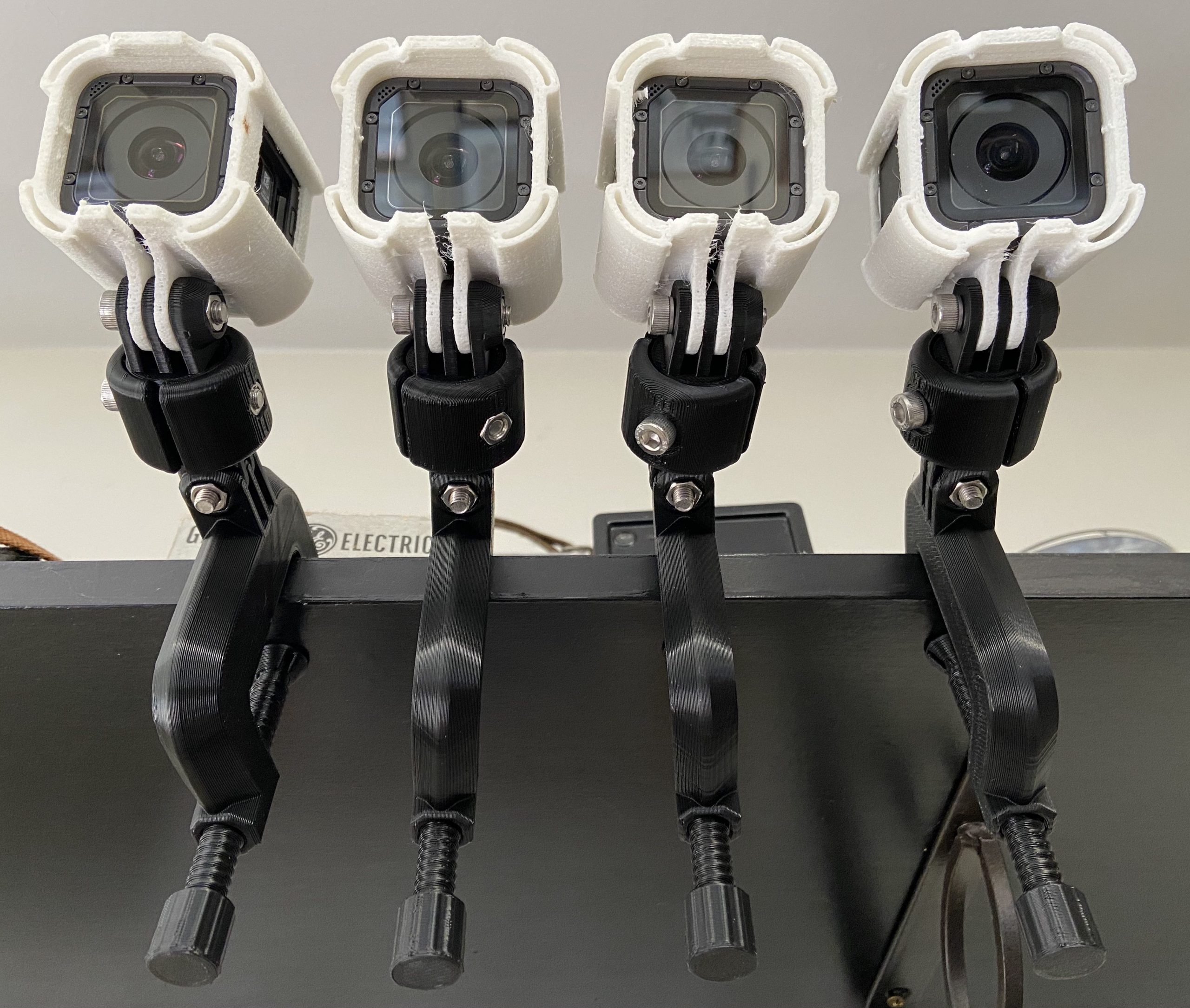 TebWeb is all about solving problems for its clients, in cost-effective ways to get the desired result. One of our latest projects is with The Mercer Museum in our hometown of Doylestown, PA. "Plus Ultra: Awakening the Museum's Core" is a program to develop some of the museum's empty rooms into engaging exhibits to increase visitor interest, and involve them more into the experience of this unique place. Part of this engagement is to document it, and create buzz through social media. TebWeb is pleased to provide a role in this special project by documenting the creation and exhibit of these rooms through time lapse video.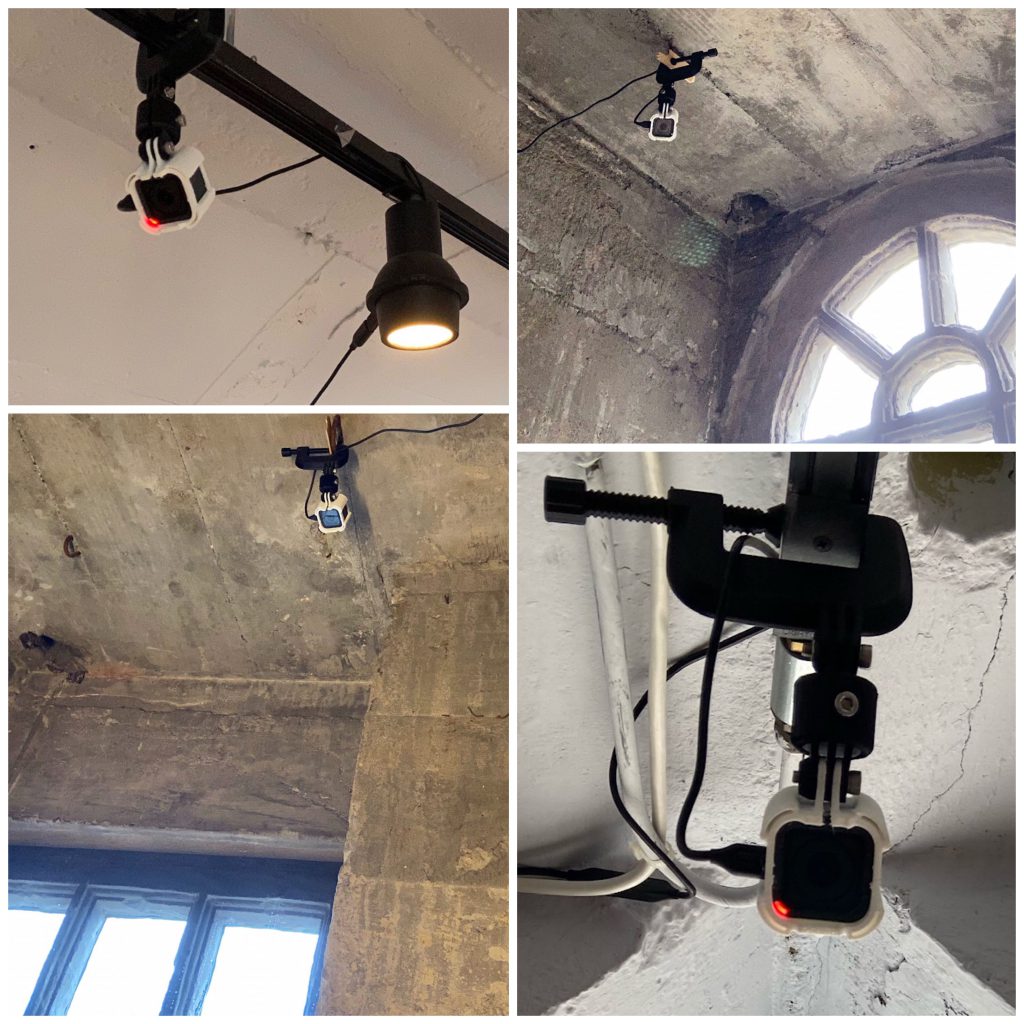 To achieve this, we utilized several skillsets, including video tech and 3D printing, along with some engineering concepts. First for the video: 3 rooms are recorded using four GoPro HERO 5 session cameras. Great quality, wide angle viewpoint, and a 128GB memory card can record 8 DAYS of time lapse video at a rate of 1 frame every 10 seconds. It is necessary that these cameras work as unobtrusively as possible.  Mounting them had some rules to follow too:  no holes or any destructive mounting could be used in this historic museum, and floor mounting was not possible. To solve this issue, 3D printing to the rescue!  Four "C Clamp" style mounts were printed to hold the cameras to a lighting track, or the pre-mounted metal loops embedded in the concrete ceiling.  Also printed was a GoPro swivel mount, to allow for easy adjustment of the view, and locking them in place. 
Cameras were mounted, but we weren't done yet! The cameras require uninterrupted power for their task to record footage for 8 days continuous. It was discovered at the last minute that the museum uses a "master kill switch" when it closes, that kills power to not only the lights, but all of the power outlets–like what the cameras will be plugged into. This will NOT work. This is where engineering comes into play.
Through a little trial and error, TebWeb found the perfect tool for this project. Basically a UPS for USB powered devices. These little "Uninterruptible Power Supplies (UPS)" have an internal battery strong enough to power the cameras during the power shut down of the museum. When power is restored, they recharge the battery for the next cycle. Very affordable, too. Problem solved!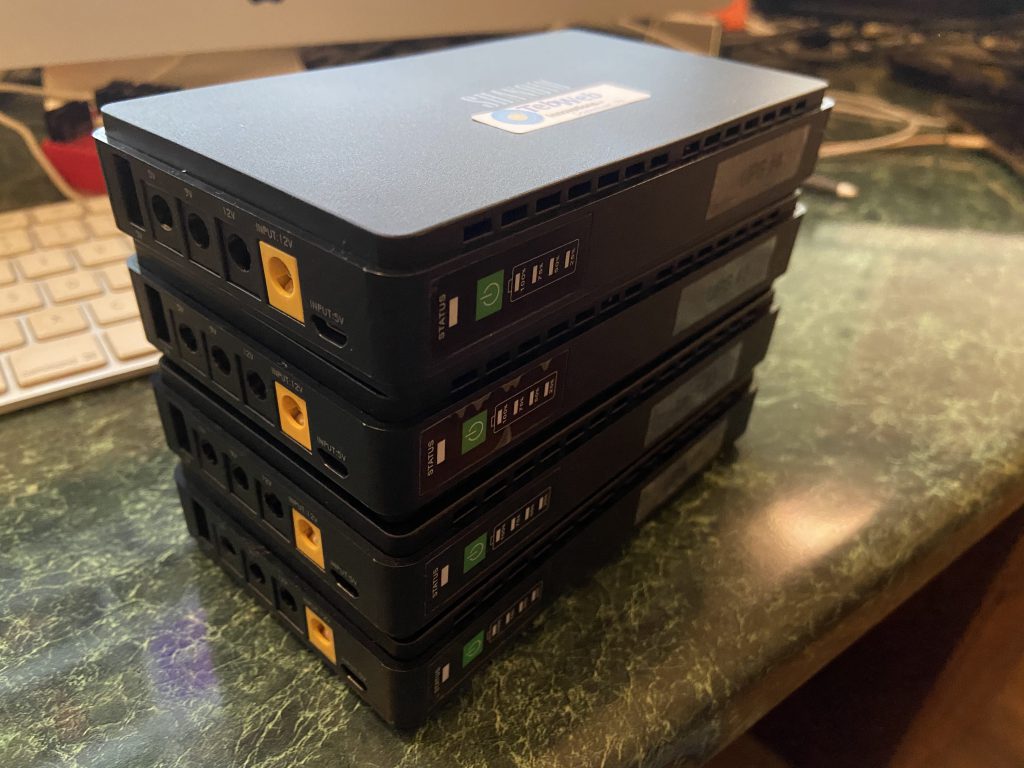 The final piece in the puzzle was to 3D print a hanging mount for the UPS batteries, to keep everything neat and tidy. Everything is ready to now document this exciting museum project.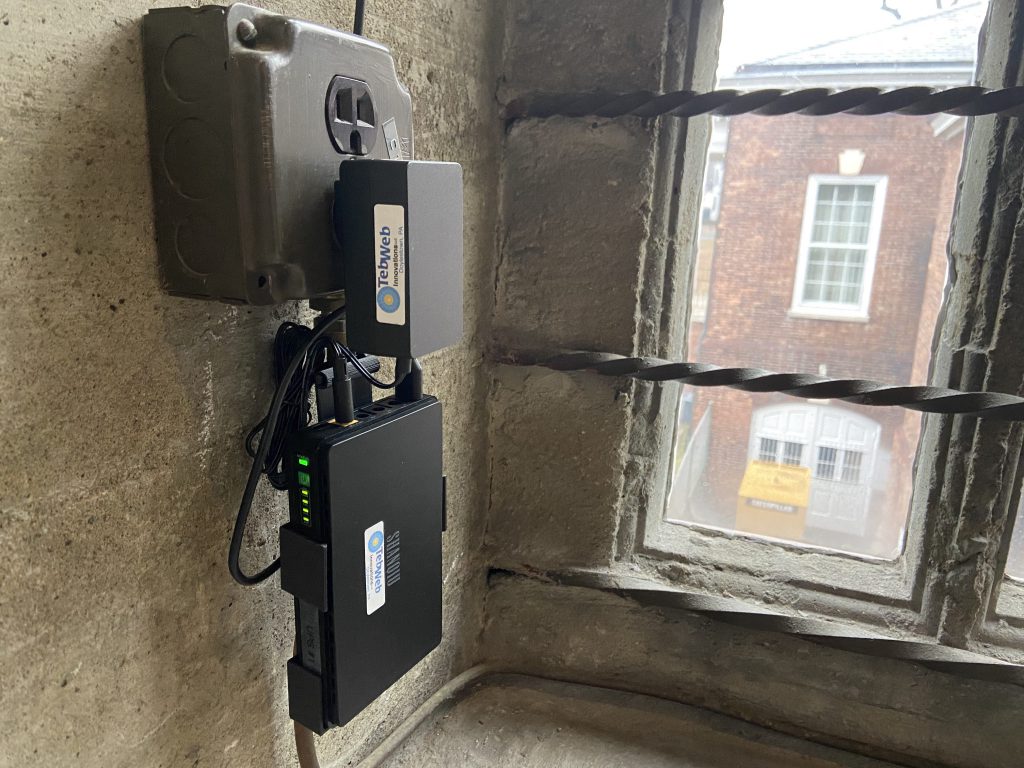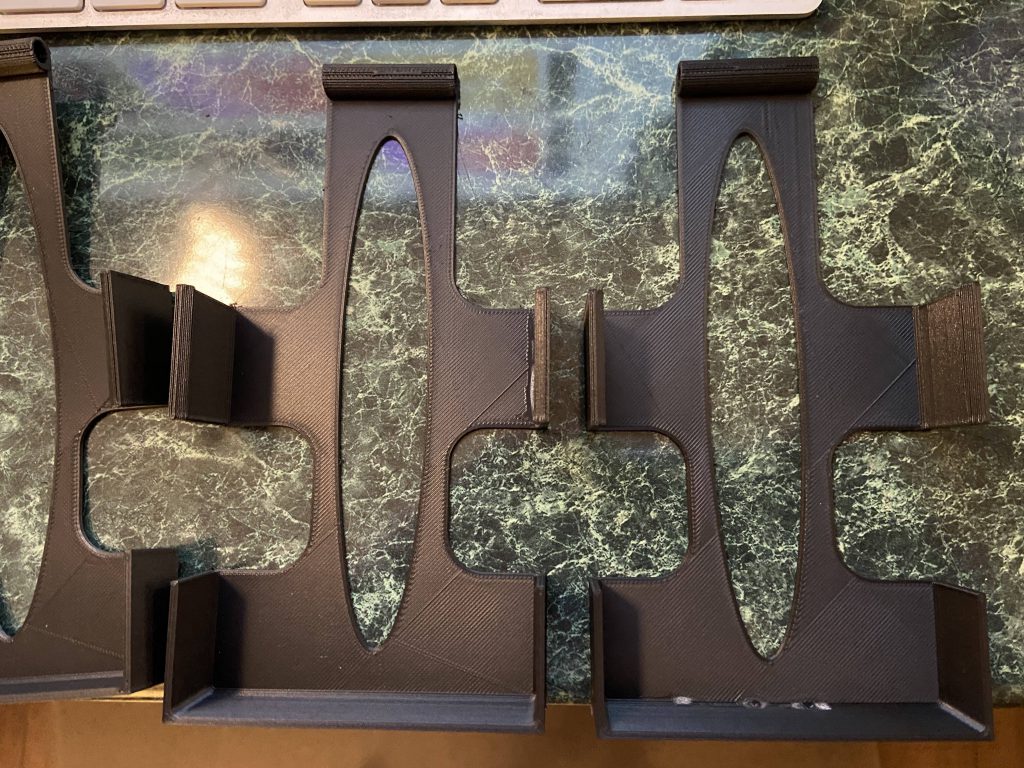 None of this was achieved without three things: testing, testing, and more testing. We needed to make sure these little cameras would run for a long time, and that the time lapse would be smooth. What better test subject than a kitty cat: our cat "Saja" time lapsed at one of his current fav sleeping spots in the house.