Reflecting on the past, and current in the Broadcast Industry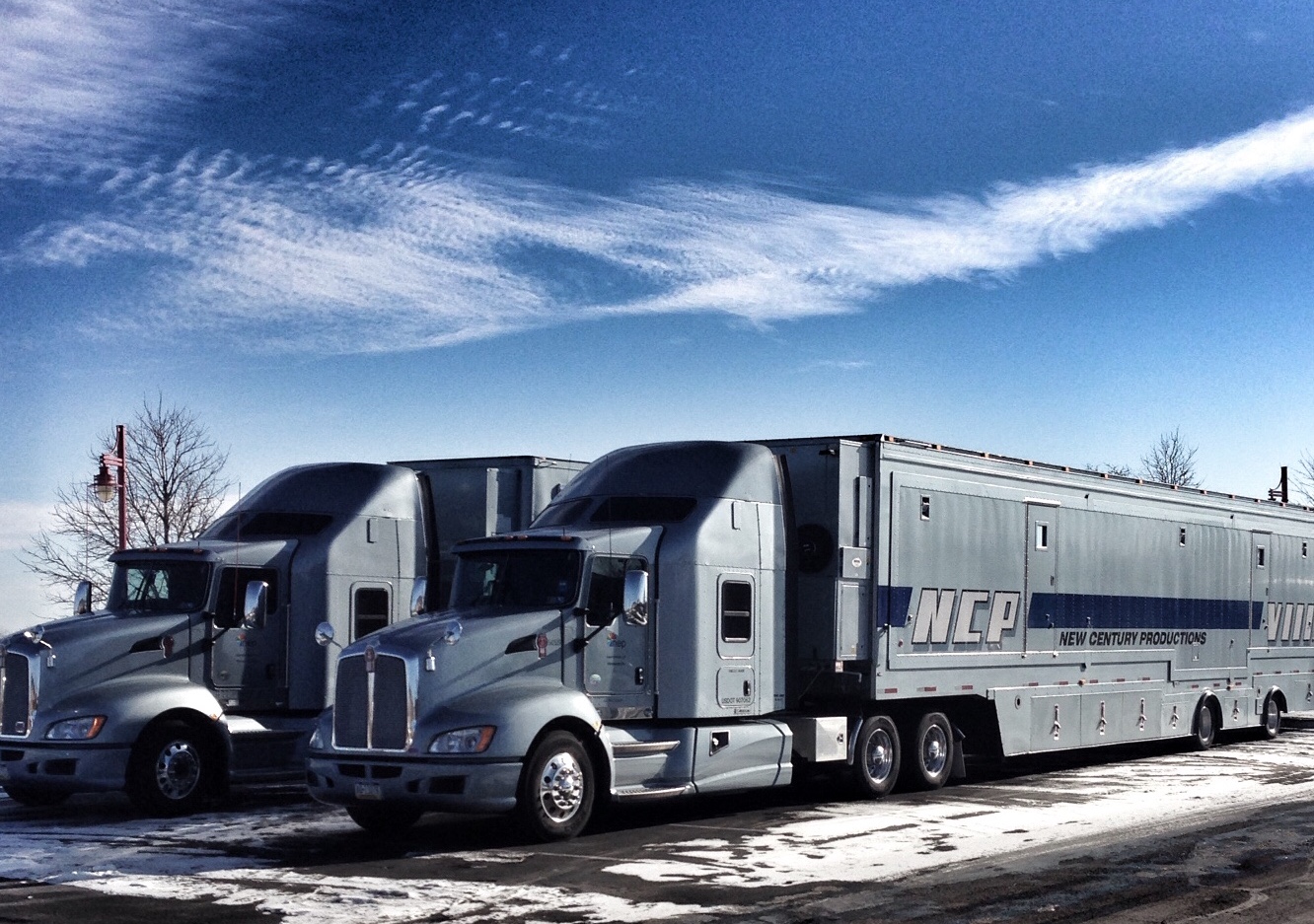 Almost Twenty Two Years. That's how long I have been a full time Mobile Unit EIC (Engineer In Charge). My job has been to help oversee a mobile production trailer providing the technical facilities for live, remote broadcasting. Set up the mobile control room, configure it, and assist those that are tasked with running the various equipment for television production.
Since "my office" was on wheels, it travelled everywhere, and myself and staff with it. I started my career doing smaller, more basic shows with smaller facilities. But even with that smaller company, I managed to do shows with Roberta Flack, Ray Charles, and the (then) Live with Regis Philbin & Kelly Ripa. Oh, and I met some of the original WWF icons from my youth (Late 2001). 
I need to mention one more event separate, because it is what I feel the most exciting event I have ever done. Myself, staff, and trucks, all went to South Korea to provide 2018 Olympic coverage for NBC. I still get chills thinking about this 3 years later. If you watched those Olympics, our truck did the Opening Ceremonies, and the main hockey venue. We televised the Women's & Men's Hockey Championships. Special for us that year–USA Women's won gold. An amazing time! I shared many memories of those Olympics time in its own blog on this site.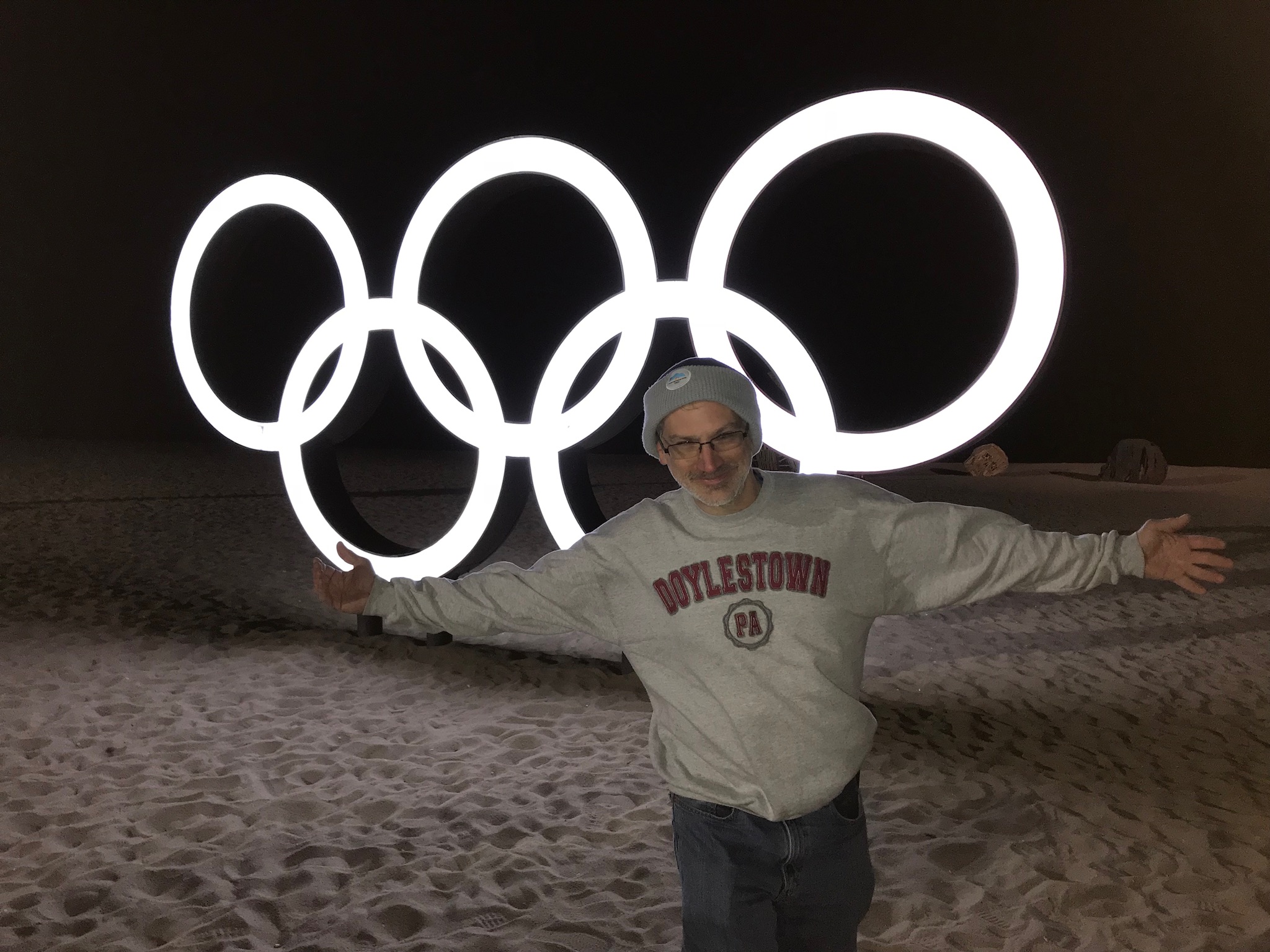 When I joined my second company in 2005, I quickly moved up to support their latest HD production truck (known as NCP8). Here I would stay for the rest of my full time mobile career. Through this time period, this truck, and myself and staff, have travelled to extraordinary places to help broadcast some of the biggest sports events. We spent 11 seasons as a main truck supporting CBS NFL and NCAA. Six years working at The Masters in Augusta, GA. Two Super Bowls (2007 & 2010). Two World Series (2006 & 2007). Stanley Cup Finals, NBA Finals, The Indy 500, PGA, LGPA, etc. And for 16 years, being some part of the US Tennis Open in Flushing Meadows, NY.
Did I meet famous people? Well, as someone working behind the scenes, I found it tough to introduce myself to the talent. After all, they're working too, and the last thing they want is other coworkers fawning over them. It's supposed to be the rare time they can get away from that. I like to say "I've stood next to some of the most famous people." But I still have some neat stories: My coworker & I pulled into the hotel parking lot, which was chaotic with a wedding party. Suddenly this big guy in shorts & a T-shirt pointed to us and ushered us in. It was Charles Barkley! We stayed at the same hotel doing separate events, that later I would work with him & Shaquille O'Neal on TNT Basketball. Very surreal to have Sir Barkley usher you into the parking lot!
Then, there was this one moment working with CBS at the USTA Tennis Open Championships in Flushing Meadows, NY. There was a problem with a camera in the announcer booth, so I went to investigate. As I'm peering through the viewfinder, I feel this presence hanging over me. I look up, and am met nearly nose to nose–with John McEnroe. He was fascinated at what I was doing. "Oh, hello Mr. McEnroe" was all I could muster :)"
One more: I was working a very rainy NFL game at Gillette Stadium in Foxboro (New England Patriots). At one point during the game, I had to run out to the field to replace a water-logged lens on a camera. As I'm in a rush running along the sideline, the Patriot Mascot spots me, and holds his hand out. Of Course I slapped it as I'm running by. That was a fun experience!
I've been part of some amazing events. I mentioned earlier working the Super Bowl in 2007. Of course at the time, we didn't know this, but it would become one for the ages. It rained all day and night, a first for the Big Game. Oh, and the halftime show that year was…..PRINCE. We all watched the halftime show unfold on the truck monitors, and you could hear a pin drop. We really were mesmerized, even in the moment. This was special. One of my most cherished moments was being able to witness the rehearsal of Prince's Halftime Show, AND capture it with my DSLR. This was pre social media, and something not allowed today. Below are some of my best captures from that rehearsal. Will never forget it.
I could fill this server up with the memories I acquired from these 21+ years. But as the expression goes "All Good Things Must Come to an End." And so, I enter a new chapter in a long career with video technology. Bringing decades of knowledge and experience back to the local and regional level. Producing content in innovative ways.
I will never forget all the memories, all of the people, that I worked with during this time in my career. It takes a certain person to want to do this for their career, and we are all part of a big family because of it. My own Facebook is filled with people I have worked with that span the USA, and other countries. I feel grateful to be part of this unique family.
And so, to mark the end of one career era, and start of another, I give you the following video to close out this chapter. This is from an NFL game in 2018 at "the strike," which is what we call "wrapping it all up and going home."  It ends with what is the final image seen after the end of the broadcast–"The Goodnight Slate."