TebWeb is pleased to offer a service perfect for the local real estate market, showcase an event venue, or document construction projects. Matterport has developed a unique system for capturing and creating virtual tours of interior spaces. This technology is now available for us to provide full 3D Virtual Scanning of a building interior. Minimal effort required from the real estate agent–an average property can be captured usually within an hour or two.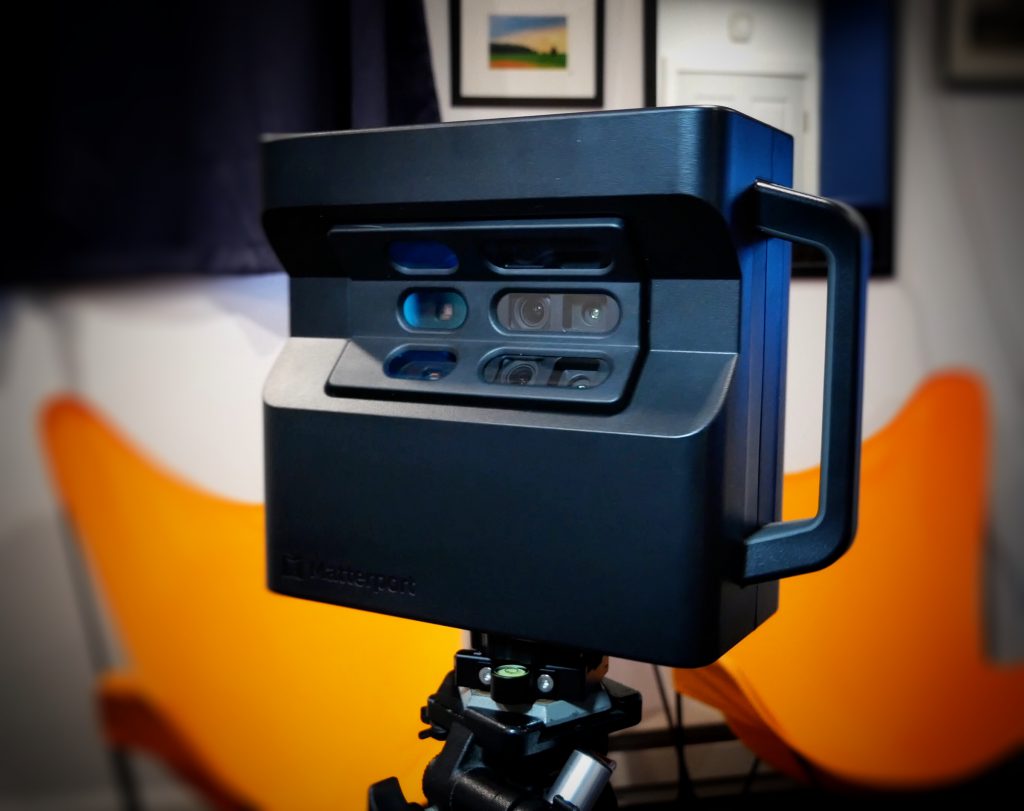 Virtual Tours are a great tool to help showcase premiere real estate offerings, show off a Bed & Breakfast, or let potential customers tour your event/catering space. Using Matterport technology, we can create high end tours of any interior space. For real estate, realtors can input their MLS information and include the virtual tour as part of it. Virtual tours are great for out of area real estate shoppers to view an offering.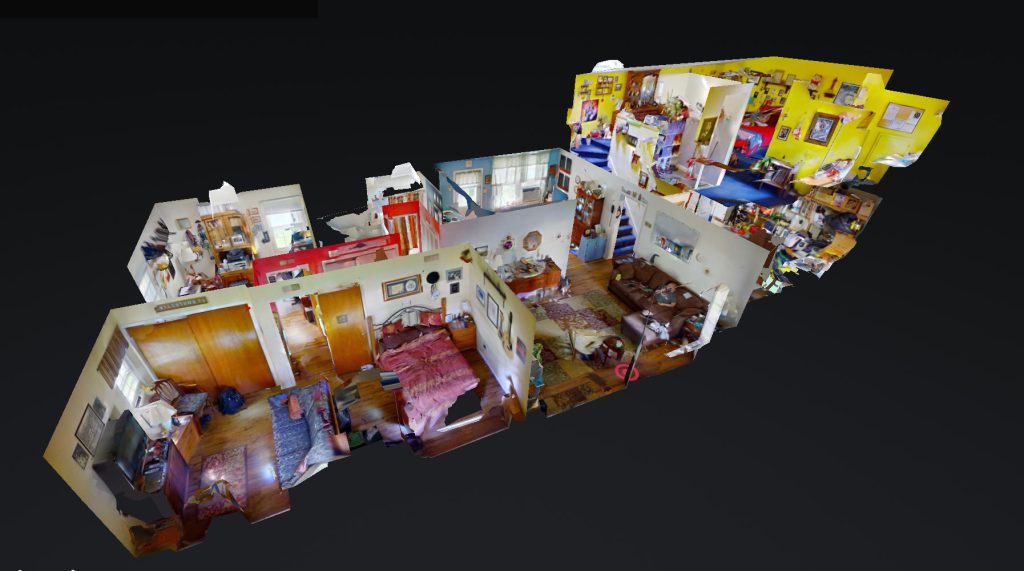 One of the most interesting and impressive viewpoints Matterport gives is what is called "The Dollhouse View." Seen above, and also in this sample video of a tour below. This is a brief tour of a local history museum, The Doylestown Historical Society. Video sample of a Virtual Tour: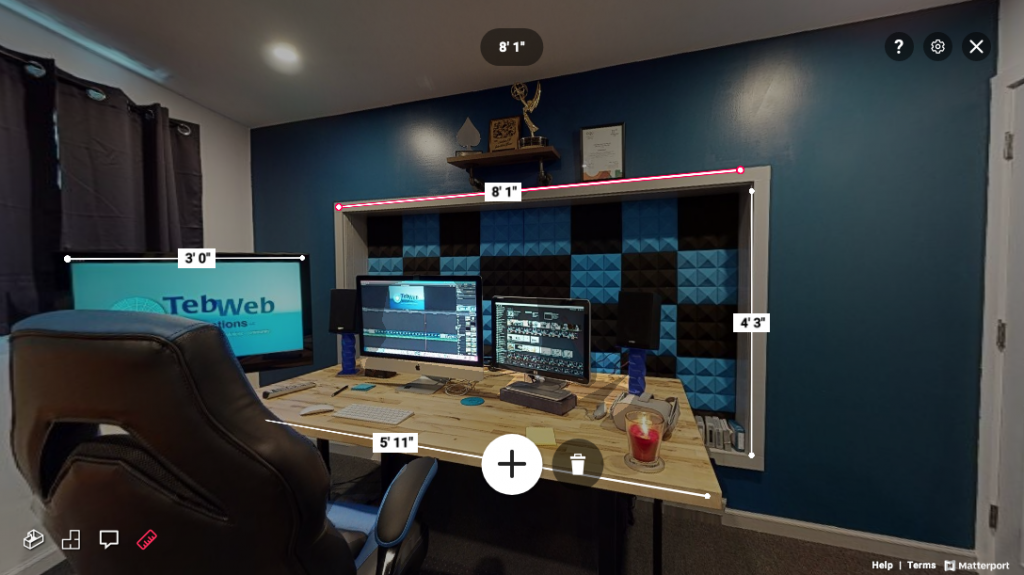 Another great feature is the ability to measure objects and spaces virtually. The example to the left is of our main office. Distances listed are accurate to real world measurements. Our system doesn't just capture images–it captures data of the space to allow for accurate measurements in the virtual world.
We are very excited to be able to offer this service not only for real estate, but suitable for museums, stores, factories, bed & breakfasts, event venues, etc. For full pricing and packages, see below. Please enjoy a full interactive tour of the above mentioned history museum:
3D Virtual Tours using Matterport Technology
Up to 1,500sq. ft. — $250
1,501 up to 2,500sq. ft. — $350
2,501 up to 3,500sq. ft. — $500
3,501 up to 4,500sq. ft. — $650
Monthly service hosting: $5/mo or $50/year.
Free posting to Google Street View (where applicable)
Social media ready tour video – $25
Service includes complete 3D Virtual Tour including Matterport's exclusive "Dollhouse view." Create a "virtual walking tour" of a building or other interior space. A typical location will take 1-2 hours on site for the photo tour. High resolution 360 photos are captured utilizing a Matterport panoramic scanner/camera system. Monthly hosting required to view tours, embed to website or Social media pages. Compatible with MLS listing services for Realtors. Includes free listing to Google Street View.
BROCHURE PDF – CLICK TO DOWNLOAD/PRINT
---
There are so many uses and applications for this technology. "Here Comes the Metaverse" discusses the present…and future of using virtual tours:
met·a·verse. /ˈmedəˌvərs/. noun: COMPUTING a virtual-reality space in which users can interact with a computer-generated environment and other users. Virtual reality, Augmented reality, 360 video/photography, gaming, it can all be part of the Metaverse. Think of wearing a VR headset like Oculus, or scrolling your mouse around a 3D environment–all part of what's called "The…

---
---