We have found lately that we have been providing this service frequently in the community, so we developed a package for it. Many have need to produce a quick video statement–whether for a deposition, a remembrance, a testimonial, video head shots, or an acting audition reel.
We can make this easy!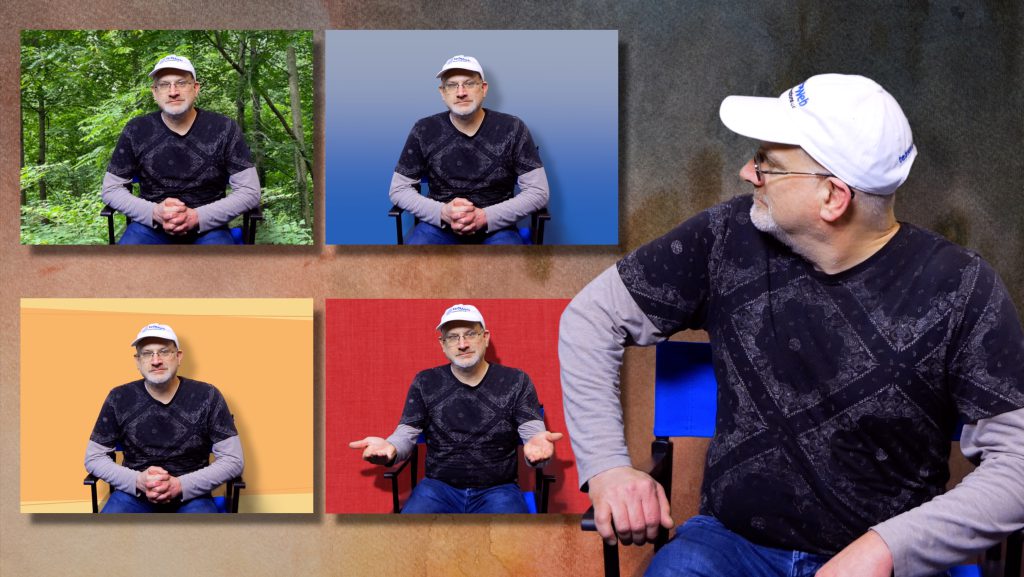 We can make these very quickly for clients–while you wait, in fact. Come on in to our Doylestown office, sit (or stand) in front of our Green Screen, and read your statement, either with your own notes, or using our teleprompter*. We'll help you pick a background, edit it cleanly, and have your finished video in under an hour. We can even help you send it online to where it's needed.
Laid Back and Comfortable…….
We realize that unless you do it for a living, many people find it intimidating to sit in front of a camera and talk. That's why we have a comfortable environment. We use soft box lighting, and it is just you and the videographer in a cozy welcoming space. We help make you feel at ease and comfortable.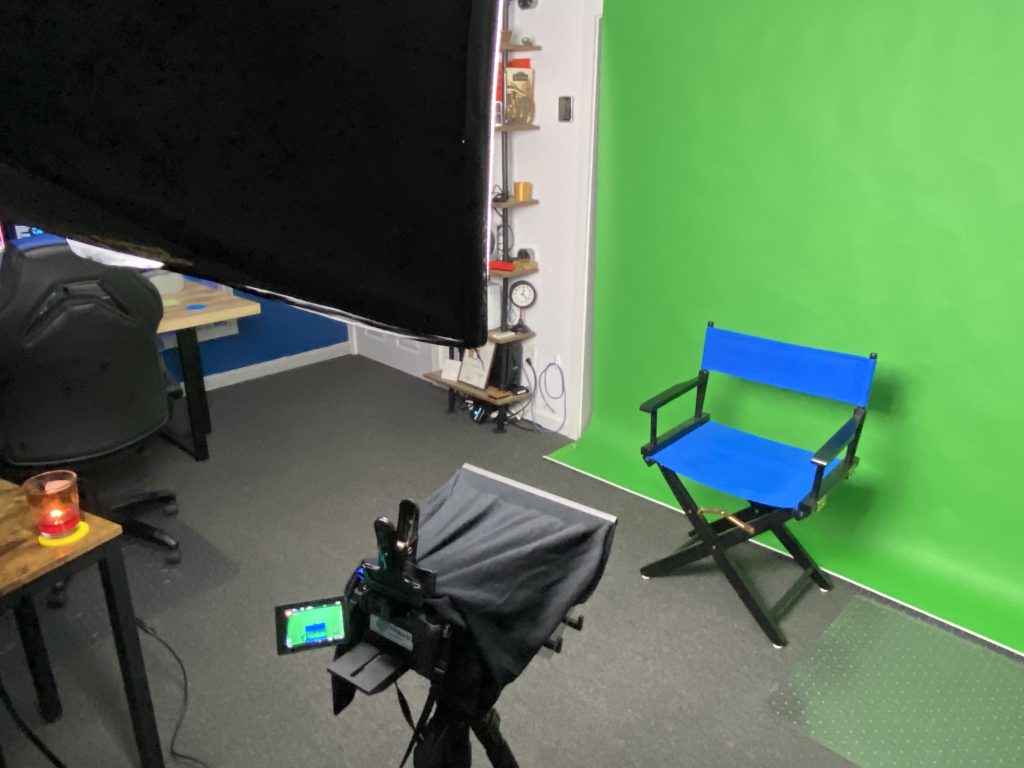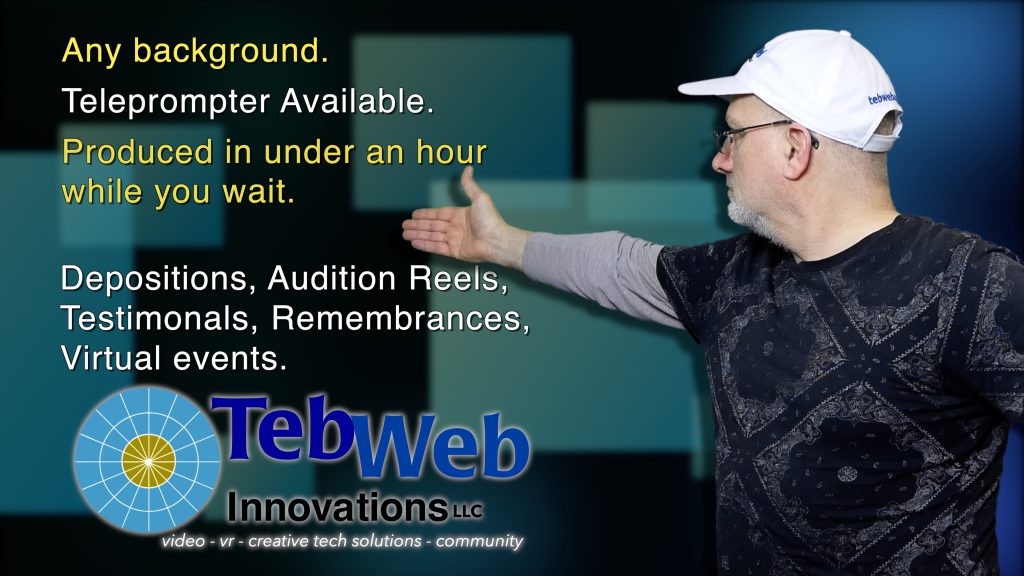 Simple Pricing……
To keep it simple, our pricing is simple. $50 will give you a quality, finished video reading or memorizing your script on paper*. Want, or need the additional benefit of reading your script with a "through-the-lens" teleprompter? Just an additional $30. We can take the script as a Word Doc, PDF, or even just in email text. That's it. You can even provide your own photo for a background for no additional cost. We will even help you post your video to whomever needs it–no additional cost.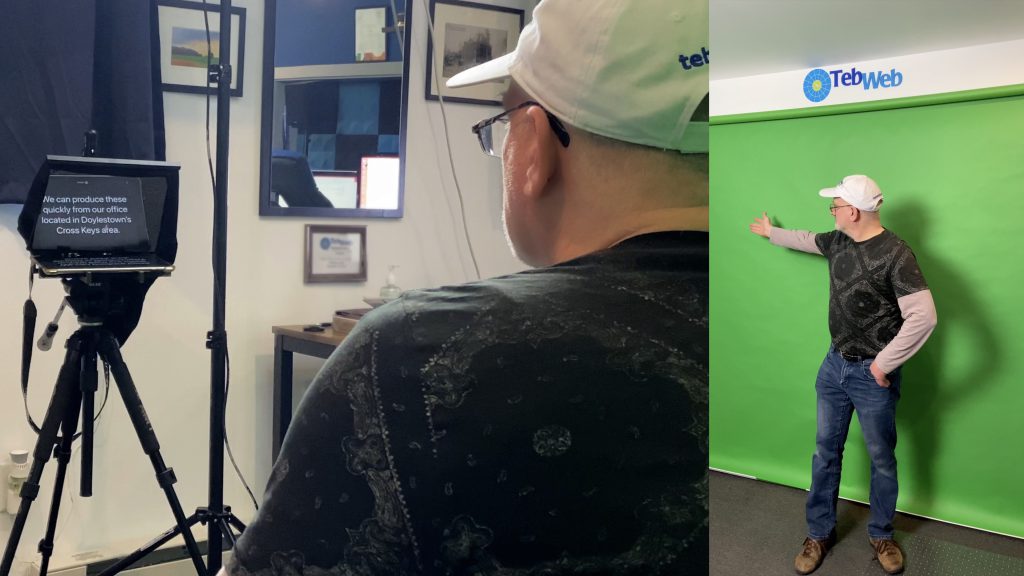 We Are Here When You're Ready!
We are located near 611 & 313 in Doylestown's Cross Keys area, and ready to help you. Use the form below and select "Video Head Shots," or call us at (267)935-9075.
* Teleprompter $30 extra fee. Maximum script read length 25 minutes, with or without teleprompter.