Back to School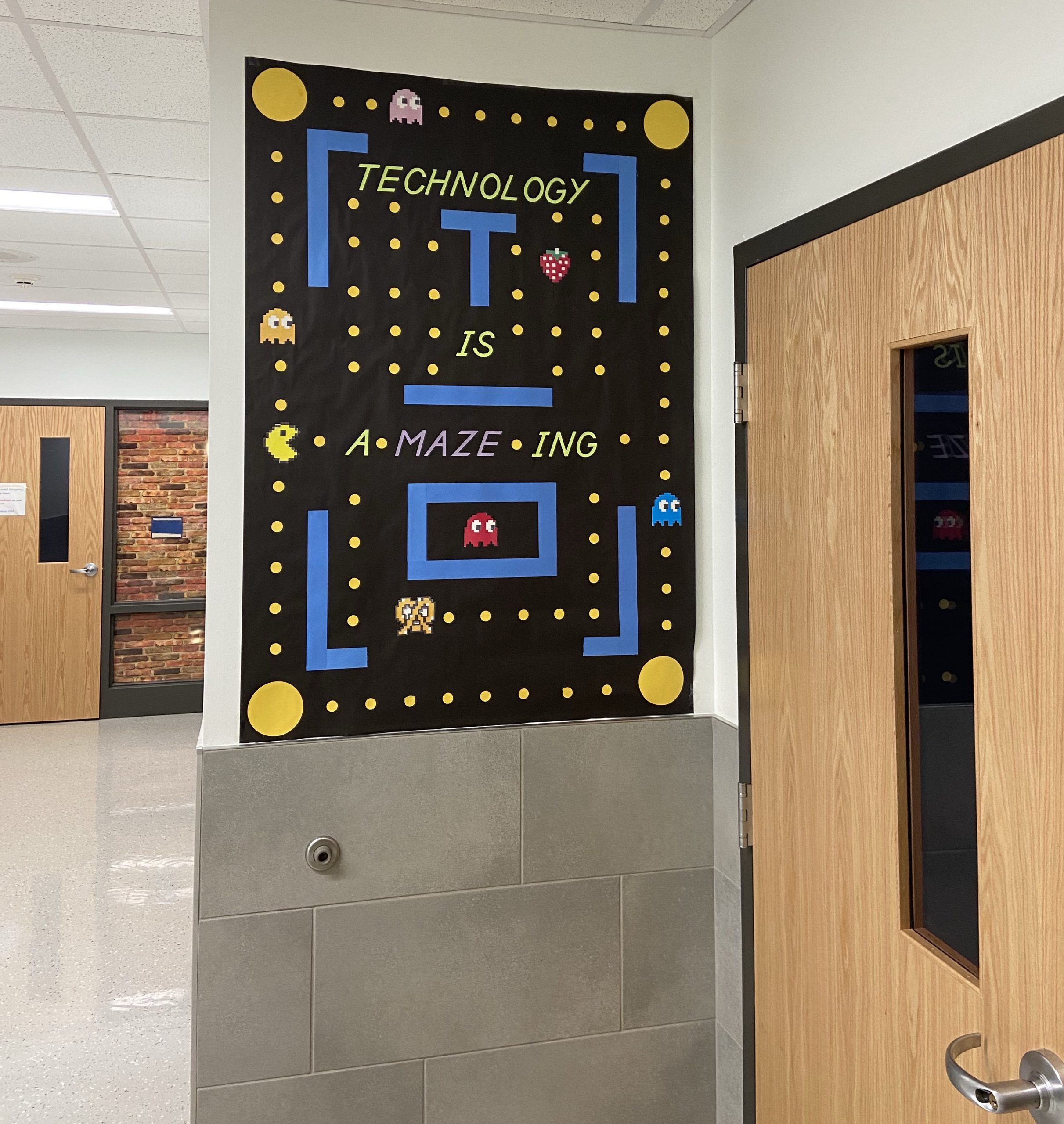 Unexpectedly, I found myself working as an interim video technician for an area school district. Part of TebWeb is "creative tech solutions," so this does fit in that description. One day a long time friend of mine whom I worked with early in my video career contacted me. She works for this school district. Wanted to know if it was something I thought I might want to do. So I said yes! And here I am, two months into this client type that wasn't even on my radar, but it shows you never know what opportunities await you as you start a tech business…..or any business I suppose.
I started my career back in high school, working for the local cable station. I helped cablecasting high school sports, concerts, presentations. And now, here I am 35 years later—streaming high school sports, concerts, presentations. Full circle! Things are a bit different now. The equipment is much more compact for sure. Sports still seem what I remember them to be–the bands even play the same music.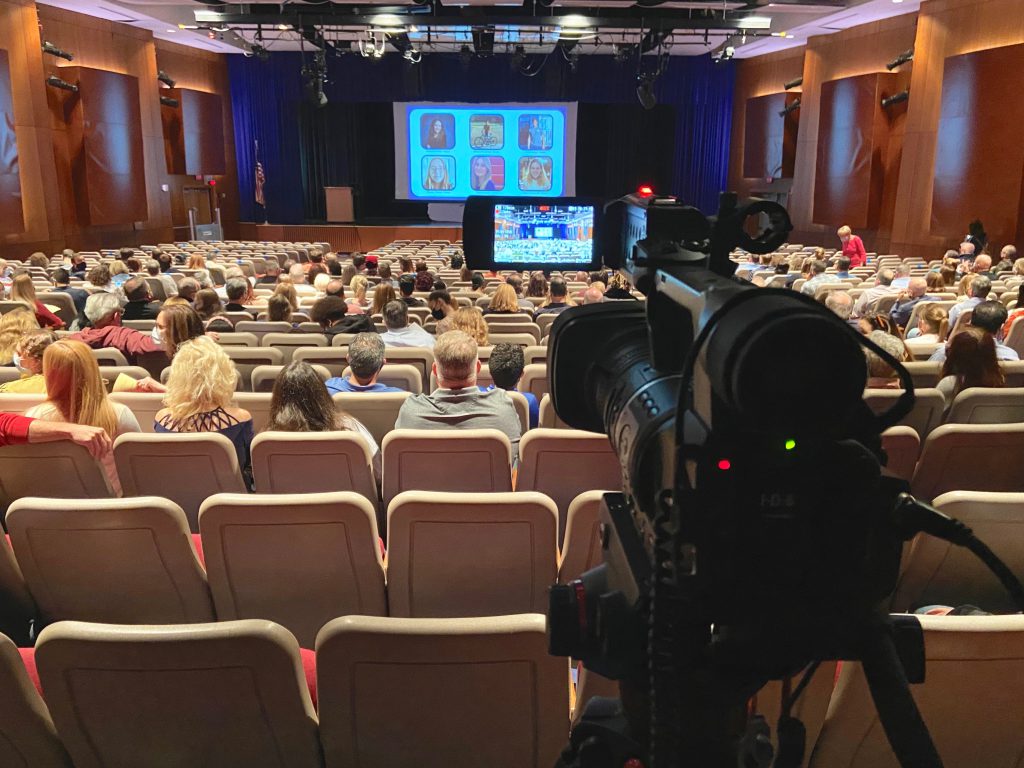 Single camera recording of an event in a high school auditorium. Flashbacks to the late 80's for myself. The gear is smaller, with much improved picture quality, and the portable VHS deck I used to use has been replaced with a laptop to not only record, but broadcast it live to viewers through a WiFi connection. What a difference in time periods!
I helped record a high school musical production using the school's production van. All student operated. I was rather amazed at how elaborate this musical was for the high school level. When I was in school, they had a few mics on stands for the soloists. This school had a wireless mic for each student performer—and a sound board that used scene files to control their levels. Partly why I was recoding this in the first place was due to our current situation with COVID. The school hosted a few live in person shows, but also presented on-line for those not comfortable with crowds, or out of the area.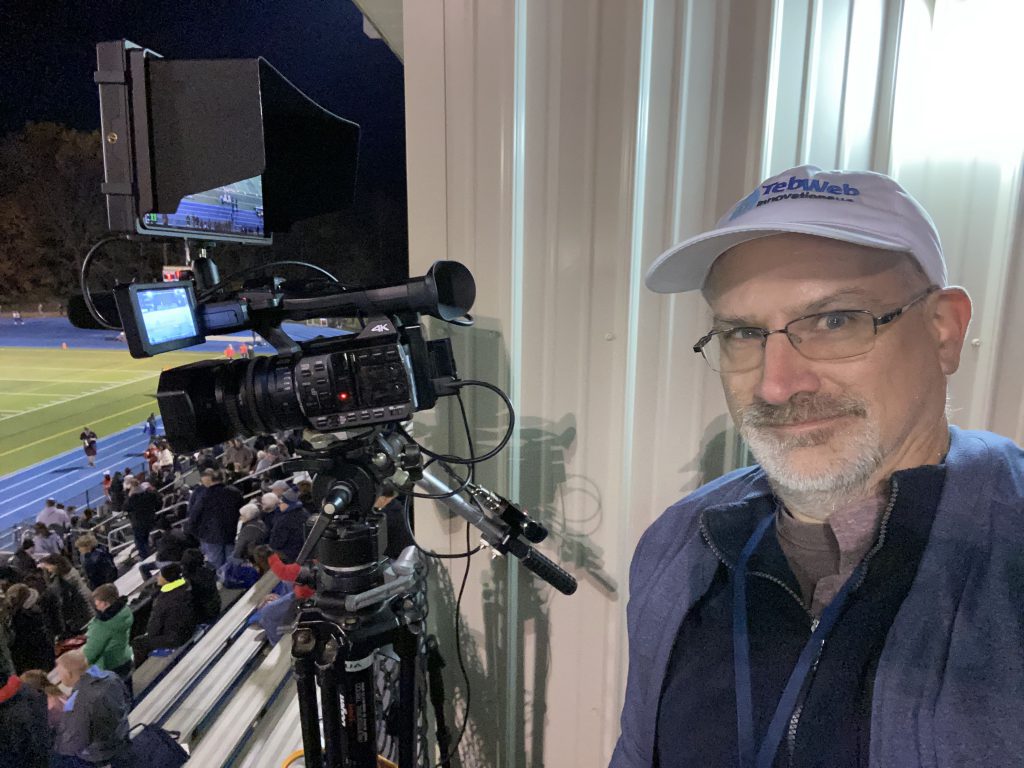 I also found as one of my tasks–record sporting events single camera style. Students would record commentary later. I haven't done this since the mid 1990's! Field hockey, then a football playoff game. Running camera for sports–I discovered that "it's like riding a bike." It all came back to me pretty quick. I forgot how cold mid November events can be!
School Board Meetings were also one of my tasks. They have a nice set up here. Reminds me of Township meeting broadcasts. Great audio system micing each speaker, and 3 robotic cams for video, all switched using a NewTek Tricaster system and streamed to YouTube. Zoom also plays a role in these. A bit of a learning curve "jumping in" to this arrangement, but in my mobile broadcast career, I am accustomed to having to figure out previously unknown equipment.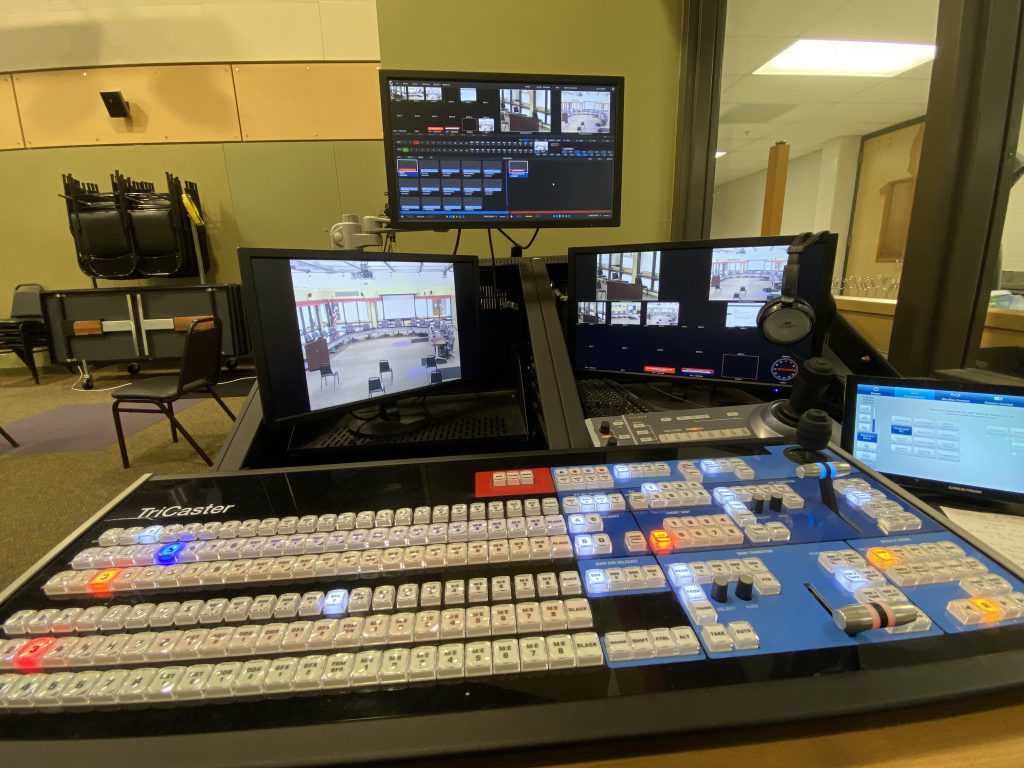 The high school football team was pretty good this year (10-1), and went deep into the playoffs. The first state sanctioned game needed to be covered–no van or student crews due to distance from the home high school. The second game I covered using my own gear, with some exceptions. If it was possible, it should be streamed live to YouTube. Only the host school had no internet in their press box. The team I was doing this for had a MiFi hotspot. Why not—-let's try it! So I used their MacBook Pro using OBS–something I was well familiar with. I created some graphics in OBS, and worked on doing a decent, although single camera, production of this playoff game that wasn't being shown live otherwise. The school found me a student to do commentary–from the media program.
We both stood on top of a dark press box. My commentator stood behind me watching my monitor, and the view of the field. He was solo for this, and did an amazing job. This is no small task for anyone to talk on mic for 2-3 hours, and by themselves. In freezing cold, no less. I told him after the game that I really hope he is considering sports announcing as a vocation. I was really impressed.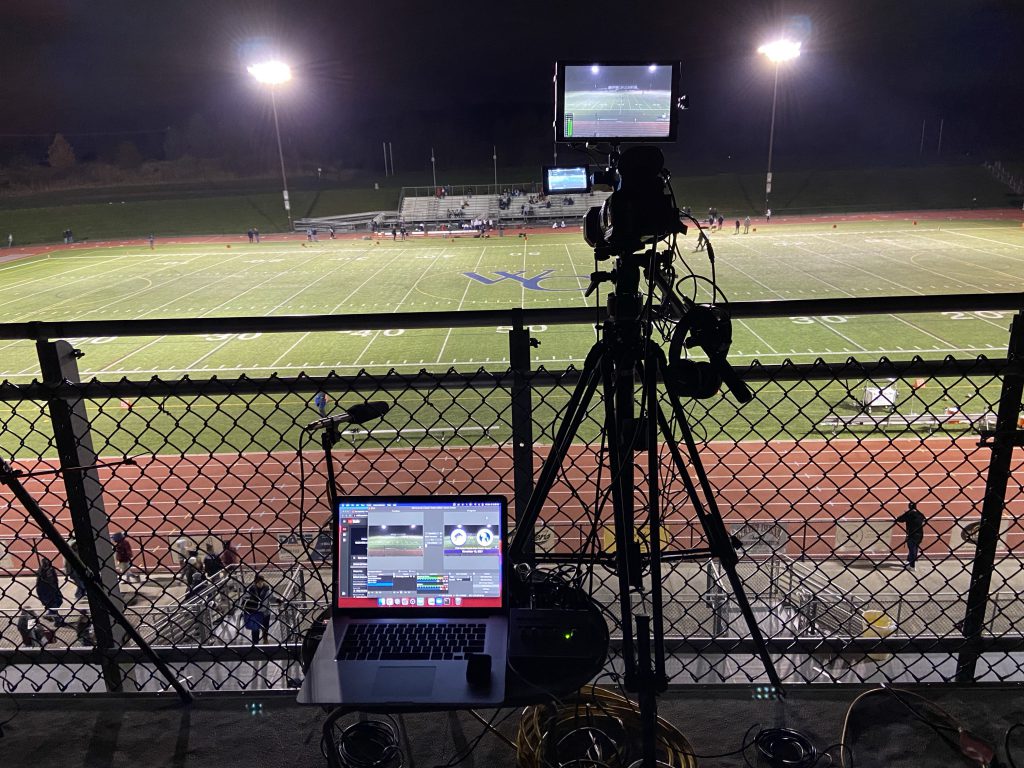 Live from anywhere–on a budget. A MacBook Pro using free OBS software, and a Verizon MiFi 4G HotSpot. Just myself and one student commentator. But it let over 200 fans watch it live when they couldn't be there in person. And 100's more watching it later.
It has been a neat adventure working for this school district, and working with students who aspire to do what I have been doing for now over 35 years. I made sure they knew that it all started for me–right where they are now–in high school.
And I learned some new things, some new techniques that will help me on future projects. After all, school is for learning.