"Go Big or Go Home"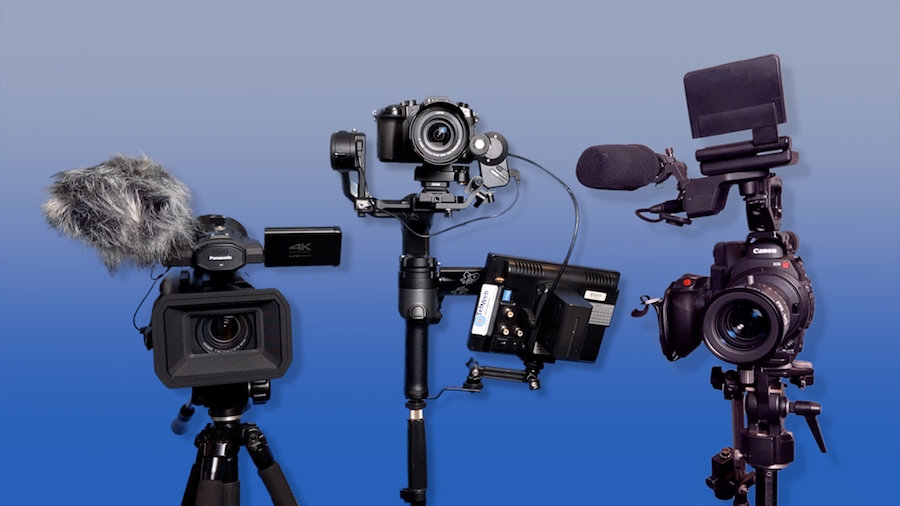 TebWeb Innovations is an umbrella to encompass many services that we provide. As founder and operator, I wanted to be able to provide video tech related services across many of my different skills and interests. As with any business, I started with some initial capital funding for equipment acquisition. I decided to "play close to the vest" and acquire equipment as the needs of TebWeb's clients would eventually dictate. I started with some basics, then expanded as I found I would need things to be able to complete certain projects.
Our Gimbal System is a great example. I had an existing client come to me with a vision for a video. After realizing the vision would be perfect using stable walking shots—I researched and acquired a Zhiyun Weebill 2 Gimbal. You know what happened? I started using it for many other projects. It became a really nice addition to my videography toolset. I have been finding that it has been used for several applications–with great success. What started out as a specific client need morphed into something I now market and use with many other projects and clients.
Another client that came to me was from a documentary team wanting locally acquired footage. So I started shooting for them, using my main camera, a Panasonic AG-UX180 4K. I do a lot with it. A great all around camera to have, but not for every application. Long story short, client liked my camera skills—not the hardware. So the conversation moves to what would be better to use. Similar to the Gimbal purchase, it was time to consider another equipment acquisition to expand upon my videography toolbox.
Approved for Netflix
After pouring through on-line equipment providers, reading specs, features, crunching budget numbers, etc, I have put together what is our latest equipment acquisition: a Canon C300 Mark II Cinema Grade camera system. It is also on Netflix's Approved Camera List. Why is this important? Netflix has become an industry standard for high end film production. A camera on their list has the capabilities to produce the highest level images that are the mark of serious filmmaking. I know I said "filmmaking;" the term still is used, but actual "film" has been replaced by digital cameras, media cards and storage devices.
So now, what was a purchase to help support the current needs of an existing client–is now available for future clients. TebWeb can now help clients produce truly high level cinema quality content. And although we cover the Philadelphia Metropolitan Area, we are located in "the burbs." We can provide this gear without you needing to travel to the city. We are in a prime area between New York & Philadelphia.
Meet Our Camera Family
Our growing family includes three camera systems that all serve different purposes. We can handle many applications with this camera gear: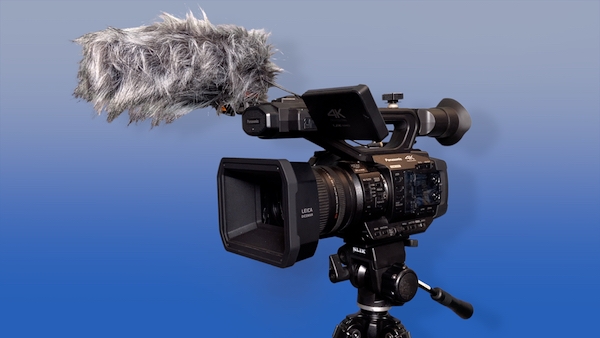 Panasonic AG-UX180
DCI 4K, UHD, 1080p
24fps, 30fps, Super Slo 120fps
Leica 20x Servo Zoom Lens
Lens Rear Control Remote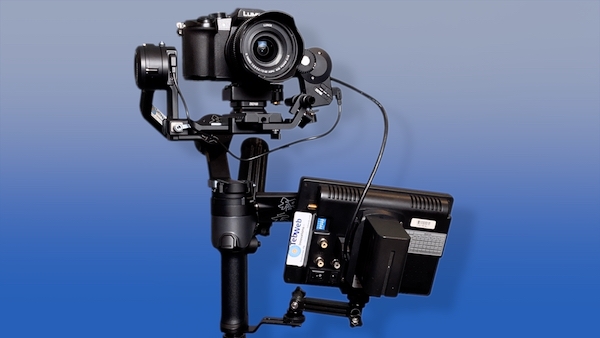 Panasonic DMC-G85 Mirrorless
UHD, 1080p
24fps, 30fps
12-60mm Leica Lens
Paired with Zhiyun Weebill 2 Gimbal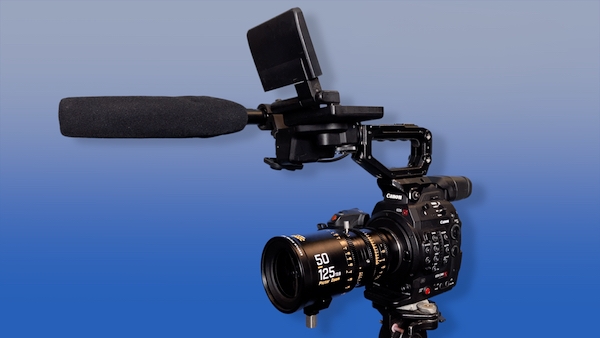 Canon C300 Mark II EF Mount
DCI 4K, 2K
4K Log Format, 4:2:2 10 bit
DZOFilm 50-125mm Cine Lens
Rokinon 14mm Cine Lens
Making (Camera) Resolutions
What do the above resolutions mean? UHD? DCI 4K? A quick breakdown on video format resolutions:
"DCI 4K":  (4096×2160) DCI stands for Digital Cinema Initiative, a body developing standards for cine type production. The standard for movie cinemas.
"UHD": (3840×2160) Also known as "UHD-1"  Ultra HD 4K is the standard for 4K consumer TV's, and for broadcasting in "4K"
"DCI 2K": (2048×1080) Another standard for digital cinema projection, now being replaced by DCI 4K. 
"1080p": (1920×1080) Also known as "FHD-Full HD" The standard for HD Receivers/Monitors. The standard resolution for consumer distribution. 
"720p": (1280×720) Also known as "HD"  A lower quality HD signal that still yields high resolution video, but much smaller file size. 
"480p 4:3": (640×480) Also known as "SD: Standard Definition"  The digital format prior to High Definition. 4:3 was the screen ratio of television prior to the introduction of HD, which is 16:9 ratio.
"The best thing about standards? There's so many of them!"
Since this blog is meant to appeal to a wide audience, some of you understand everything about the above. But for many of you, I would understand the head scratching. It can get confusing. One of my good engineering friends had a great phrase concerning all of this stuff–"The best thing about standards? There's so many of them!" Please, I welcome comments and questions about all of this. Please leave comments below, and I will return your inquiry.
INTERESTED IN FINDING OUT MORE OF HOW WE CAN HELP YOU WITH ONE OF THESE CAMERA SYSTEMS? CHECK OUT OUR VIDEO SERVICES PAGE, OR USE THE INQUIRY FORM BELOW.