My "Olympic Moments"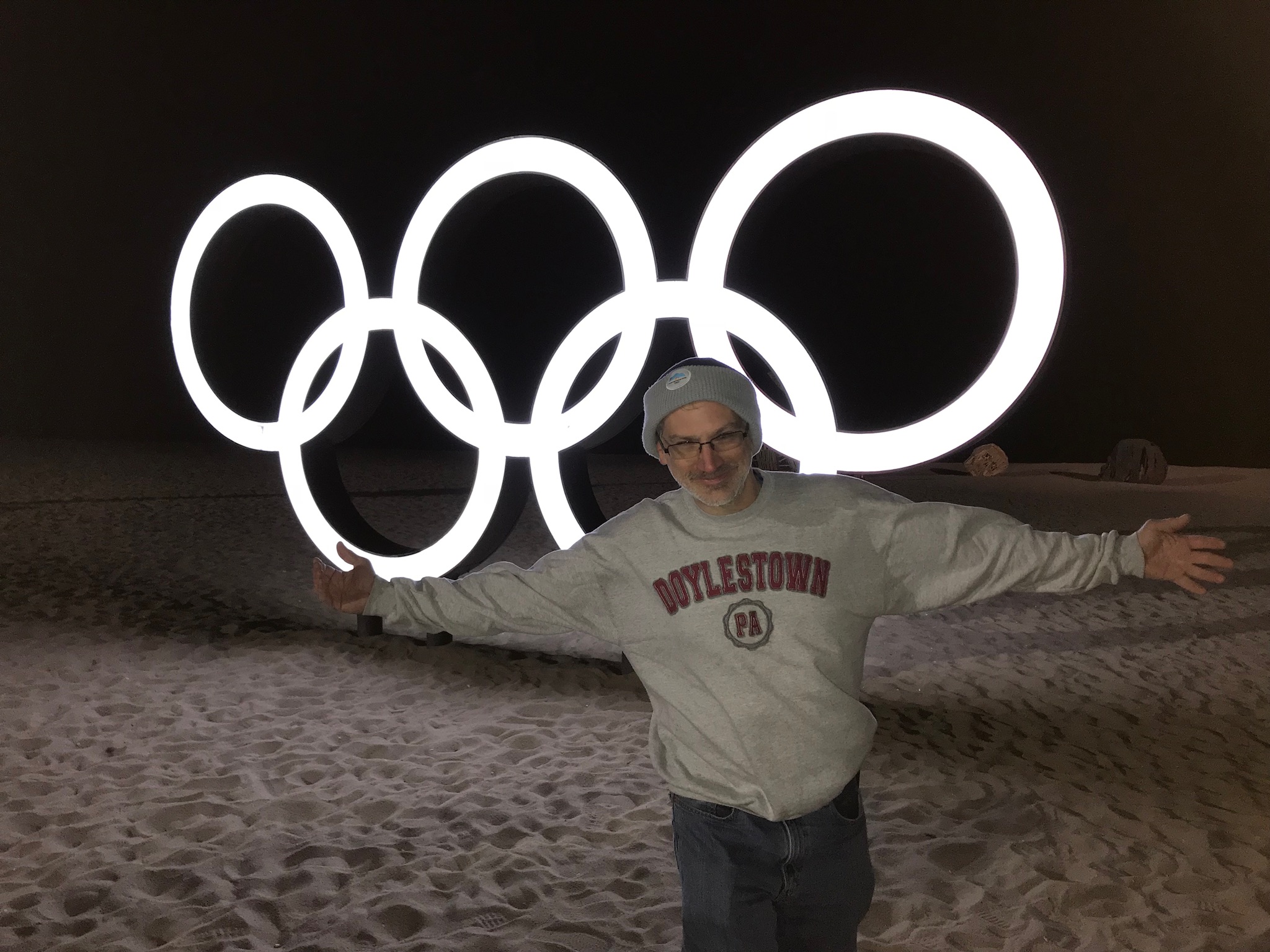 If you work in live sports broadcasting, there are many bucket list items you end up striving for throughout your career. Probably one of the most sought after (it was for me) is an Olympics. I know many who have done several Olympics. Don't have that perspective yet, but suspect their first was similar.
One of those I worked closely with (Brian], to whom this is Olympics number—-, asked us about mid trip—"Have you had your Olympic Moment yet?" He explained that you might not get it at all, or a bunch of times. The Olympic Moment is that point where—even in your career of working at these high profile events—you end up taking a step back to soak in the moment "Holy shit, I'm at The Olympics!" I would honestly say this happened twice with me. First is demonstrated in the video below. Stepping outside my truck to observe the fireworks of the Opening Ceremony while it was happening.
The second moment happened a few a few weeks later, completely unexpected. It was the night the US Women's Hockey team won Gold from rival Canada. My truck broadcasted that amazing game to America on NBC. Not an Olympic Moment. Later though, my truck crew found ourselves at what seemed to be the local bar everyone liked to hangout at. English name "Nuts Pub."  In downtown Gangneung where the media and Olympic villages for the coastal sports areas were. Very crowded, but we found a seat near the entrance. Throngs of people shuffling by. Jackets from lots of places: Italy, Czech Republic, Canada, Japan, Latvia. In my party we struck up convo with visiting spectators from Russia and Siberia! You get the picture. The Bronze winners of Women's Hockey walk right by us. Awesome! A bit later Canada walks past. And THEN—several from the USA team walk by with Gold Medals around their necks. These medals were a foot from me, and yes it was incredible to see them that close. The vibe in this small place was so amazing. People from all over the world. Olympic athletes…..media……spectators…..locals. Talk about a great melting pot.
After a time, the three that I was with dispersed. I decided to stay. I wanted to absorb this moment like a dry sponge! I talked to media people from Czech Republic, spectators from Canada, etc. Biggest moment, since I'm involved in 360 photography, I managed a 360 photo with——-Bronze medal winners from the Finland Women's Hockey Team.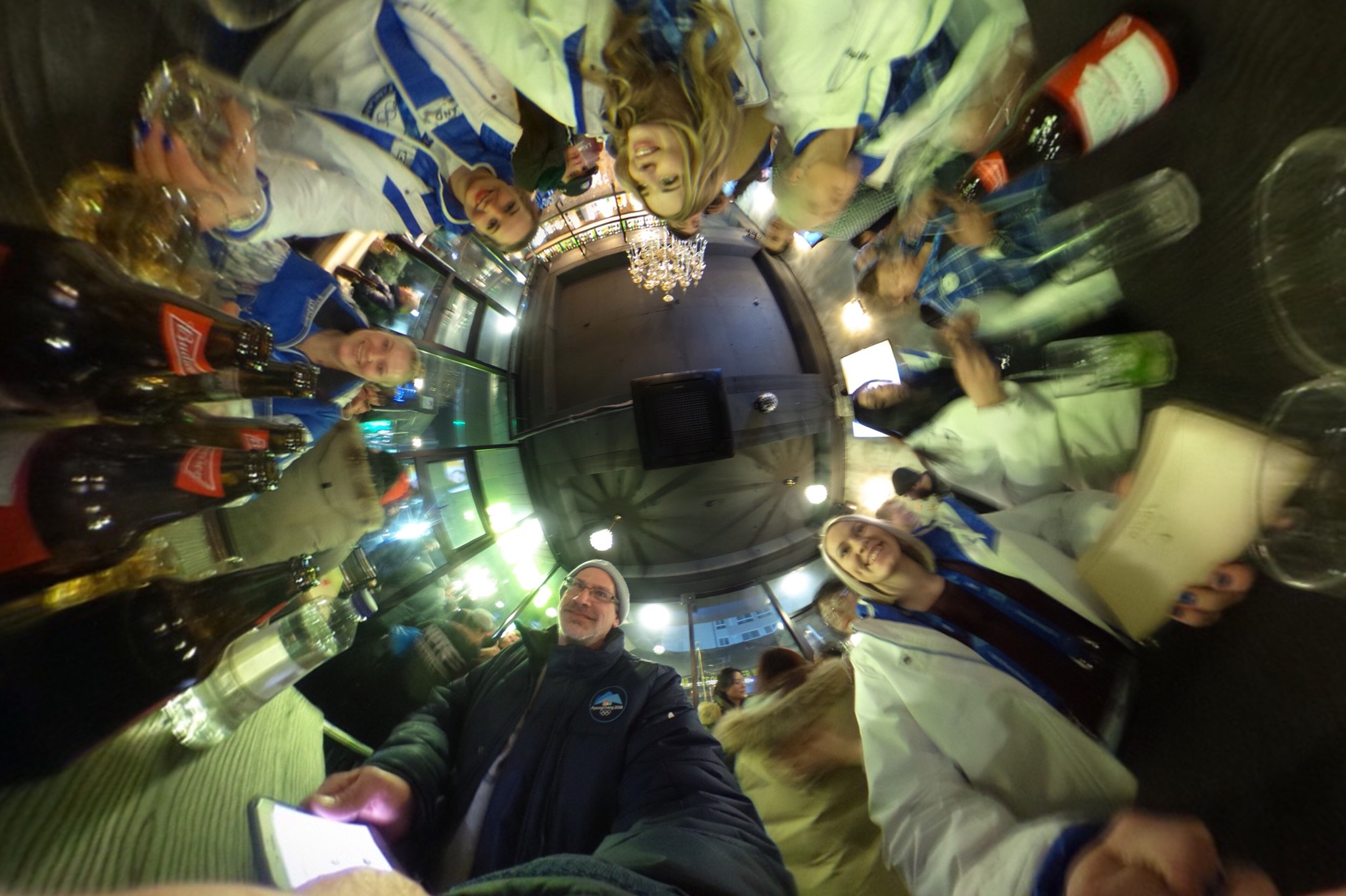 I ended up leaving at 5am. This——this night——-Olympic Moment Number 2! I don't want to ever forget that night!