Ready to Provide 360 Video/Photography Services!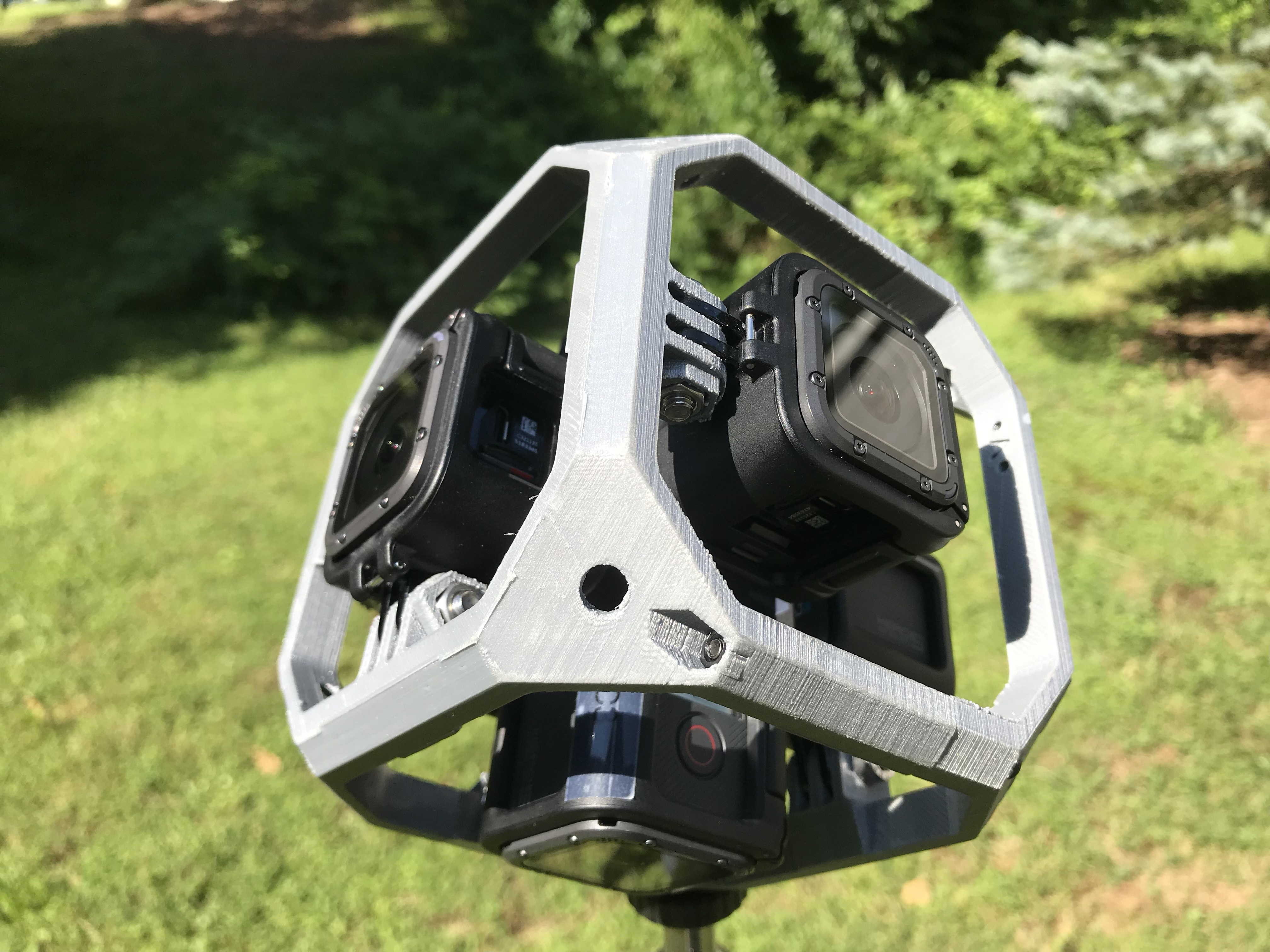 Just completed the final testing of my much improved 360 camera system, and with great success! This new setup allows me to capture 8k video in full 360 degrees. The 8k resolution allows for very high quality video through VR headsets, Google Cardboard, etc.
Above and below is the new system in action to record the video featured here. For technical specs, it is 6 GoPro Hero5 Sessions in a custom 3D Printed housing. Each camera records 2.7k video, which are post-stitched to make a single 8k equirectangular video of the entire 360 degree scene. This video can then be edited to add transitions, titles, and even patch the nadir (remove the camera tripod mount). The resulting output can be up to 4k to post on services like Vimeo, YouTube, or my new favorite distribution platform: Veer.
Because of the original 8k quality, these 4k converted videos present excellent quality in VR headsets like Google cardboard via a mobile phone. Starting with high resolution is the key to sharp, crisp 360 video, which I am now capable of providing to clients.  Video below, which is a calming look at a unique historic property located in Doylestown, PA.
Use the form below to contact us about 360 video services in the Philadelphia region.