Talking 360 Photography at College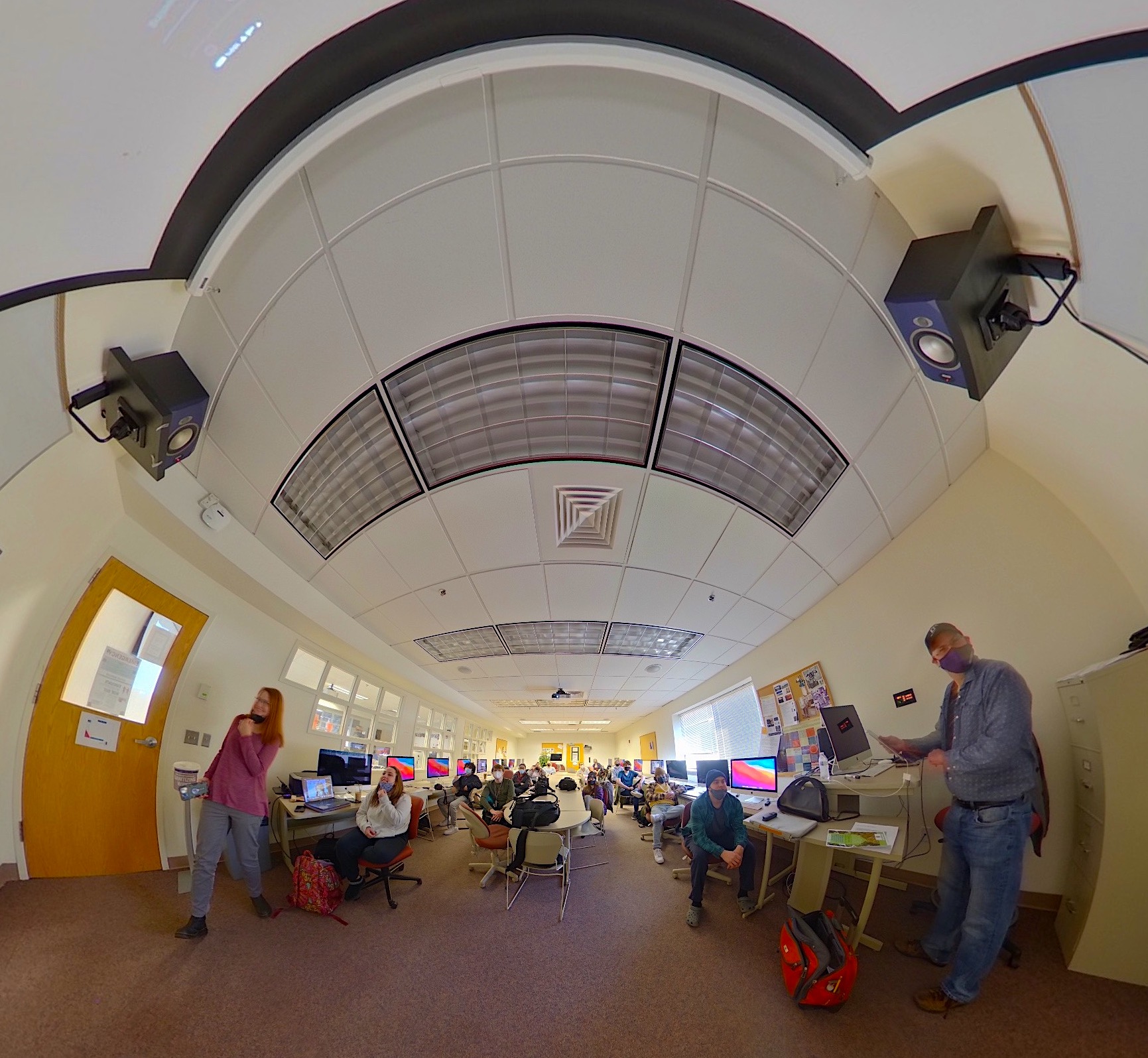 One of my community friends is a photo journalist. She also instructs a class on photo journalism at Cabrini University, in Radnor, PA, outside of Philadelphia. She asked me to talk to her students about my photography skills, which focus on 360 photo/video.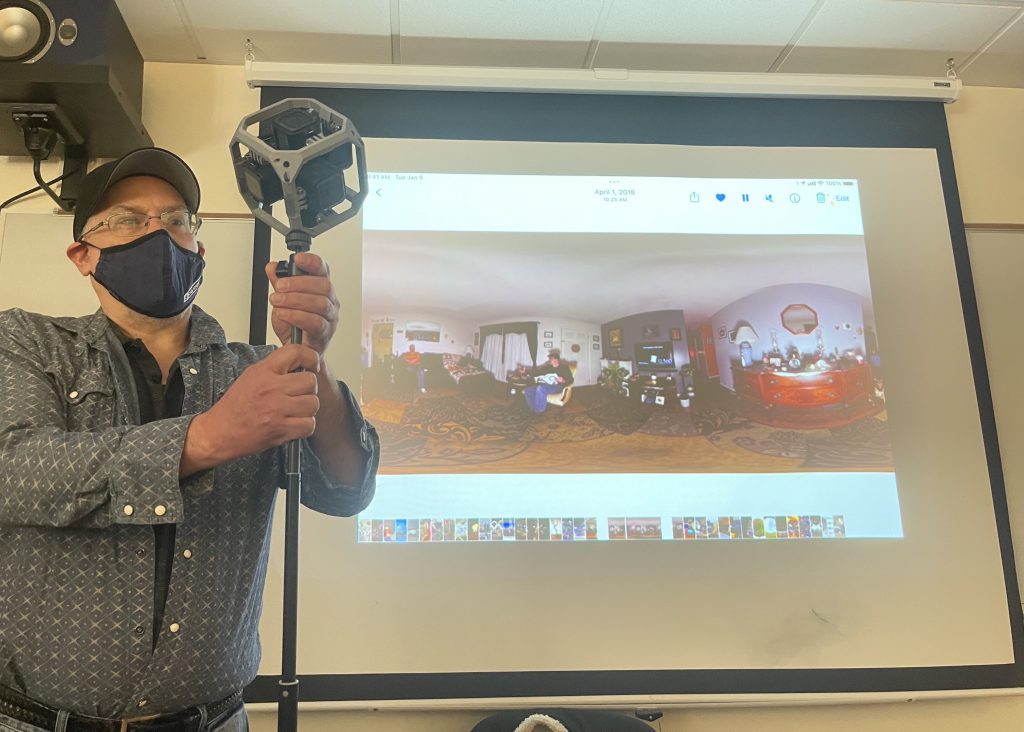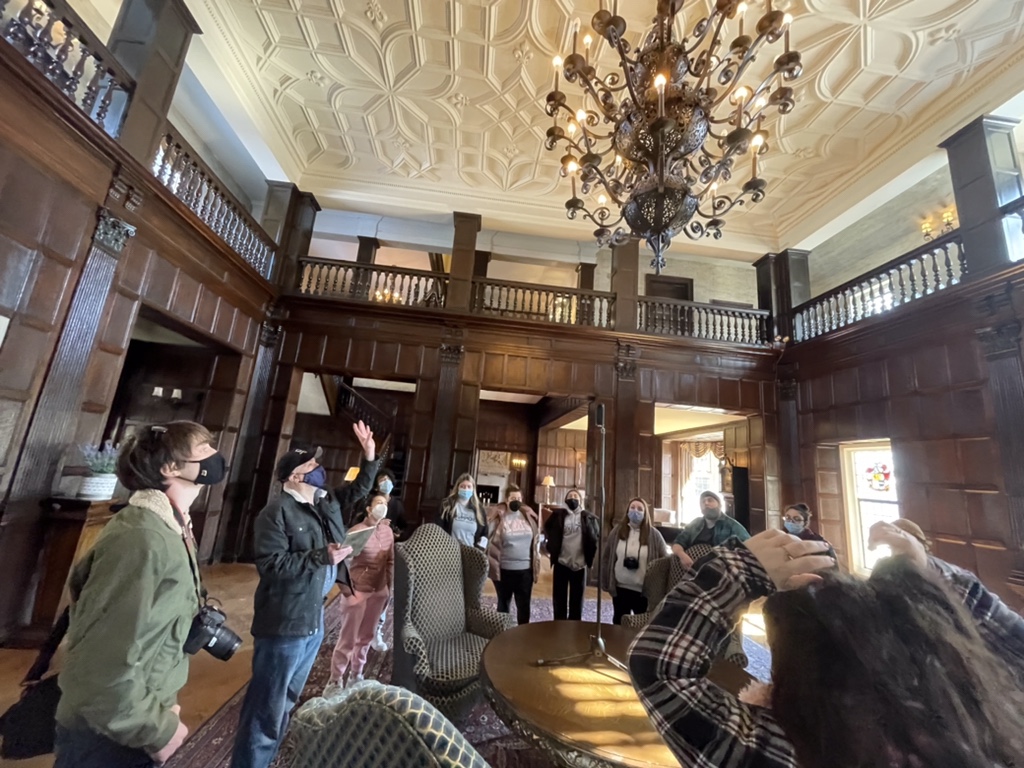 First, the mobile broadcast world
For the first half of my talk I went over my video career up to today, sharing a few stories and photos from my two decades working in mobile broadcasting. I have blogged about it previously, and made a category about my Broadcasting Adventures, along with a more in-depth blog featuring my 33 days at the 2018 Winter Olympics.
Bring on the 360 cameras
Being with a photography class, I was also there to introduce them to a more niche form of the medium. I have been involved with 360 photography since cameras like the Ricoh THETA were introduced to the market. Since then, I have become owner of, and experimented with several camera systems. I even built my own 8K 360 rig using 6 GoPro HERO Sessions. And inventing and patenting a lighting process for these systems.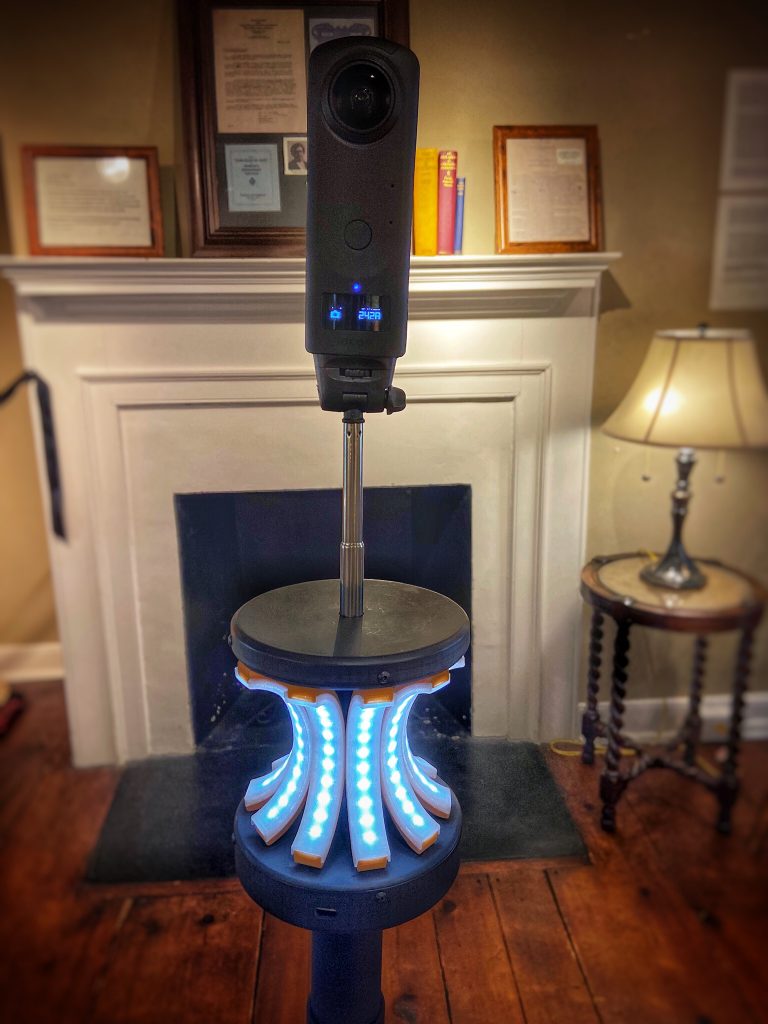 I was happy to have use of a projection screen with my iPad. It was much easier to demo and deconstruct what makes a 360 image. I will try to do that here too. Below is a "raw" 360 photo. Known as an equirectangular view, picture it like a flat map of the world. Now, wrap this around the inside of a globe, and you have created a VR view.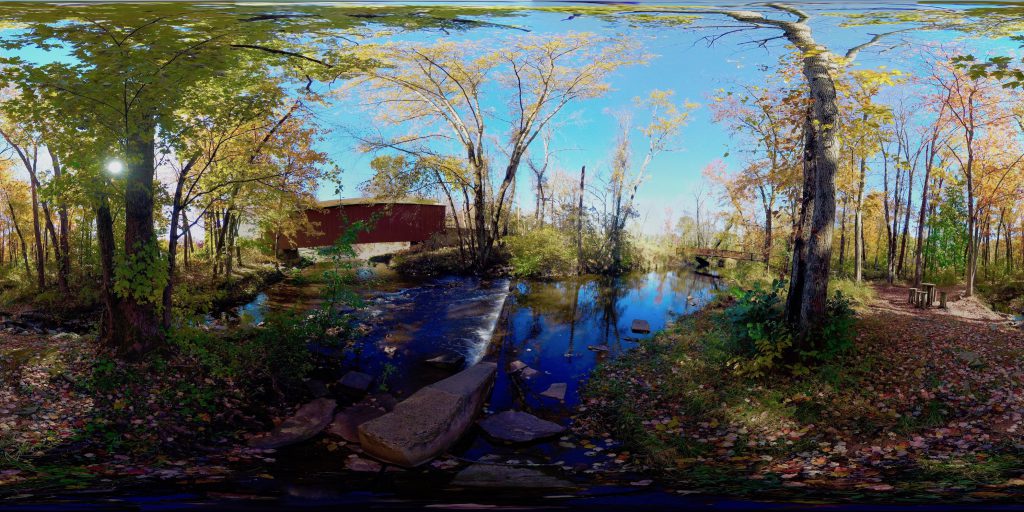 Equirectangular is a type of projection for mapping a portion of the surface of a sphere to a flat image. It is also called the "non-projection", or plate carre, since the horizontal coordinate is simply longitude, and the vertical coordinate is simply latitude, with no transformation or scaling applied. The equirectangular projection was used in map creation since it was invented around 100 A.D. by Marinus of Tyre.

https://wiki.panotools.org/Equirectangular_Projection
Equirectangular is the same for 360 video, too…..
This equirectangular view is the same for video. Below was created with my 6 GoPro rig, and post-stitched into an equirectangular view. Now it's a hi res 360 video.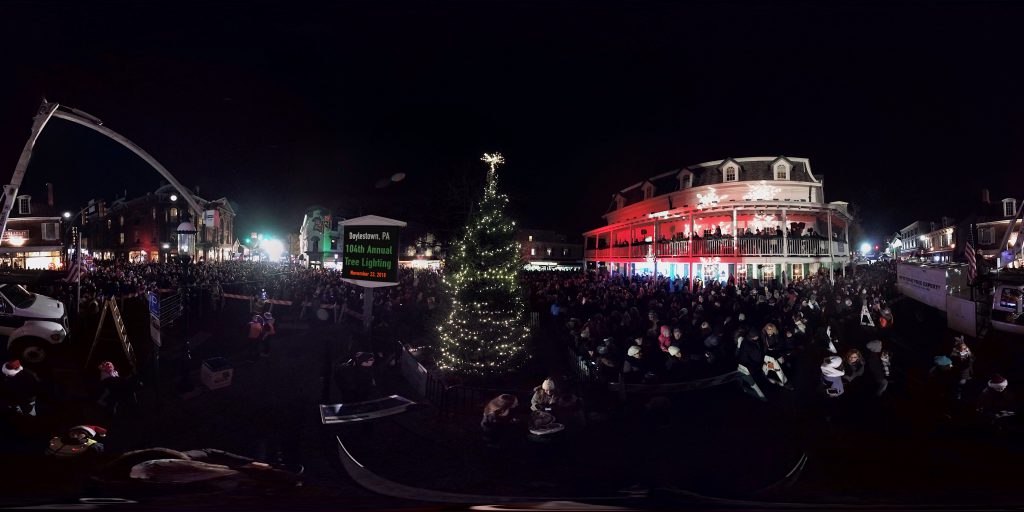 The GoPro 6 camera system requires extra processing. For the videos shown here, and even some of the stills featured, I used the (now unfortunately discontinued) AutoPano Software Suite, which combines the 6 recorded videos into an equirectangular video. Each GoPro shoots in 2.7K. Combined output of those makes a true 8K equirectangular, demonstrated in the screen shot below. They also create some very LARGE files. Lots of hard drive space needed for longer form 360 using this technique.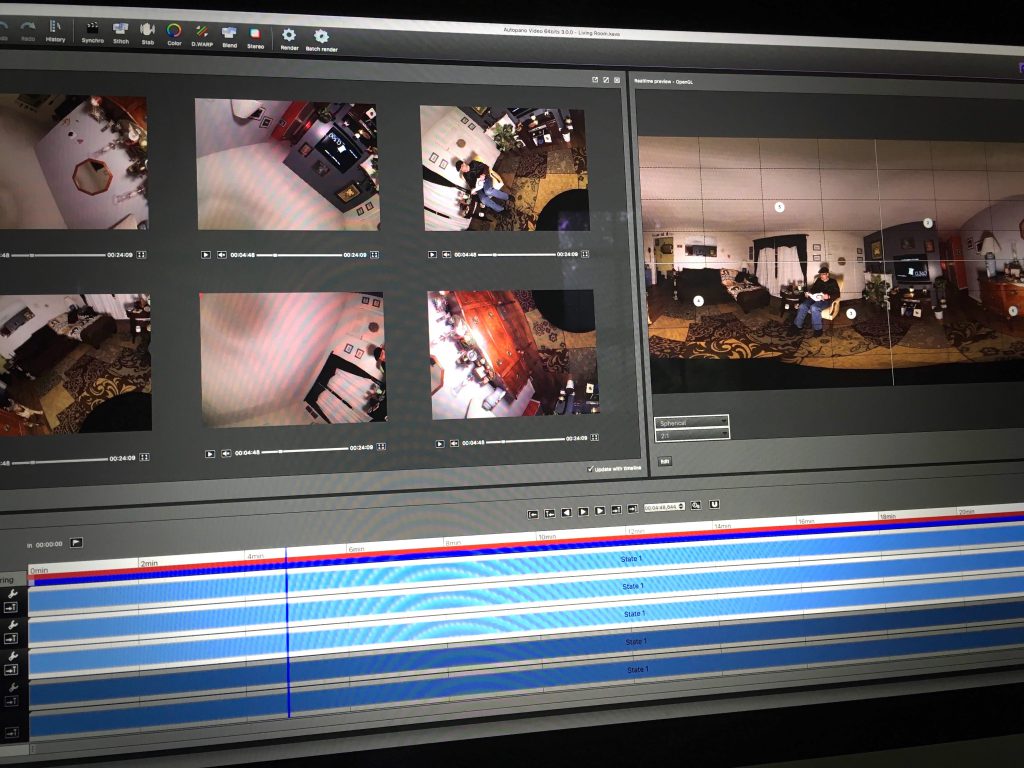 What seemed to be most fascinating for the group was demonstrating how you can manipulate 360 images into a traditional "flat" photo. The way these cameras capture an entire view offers some unique viewpoint manipulation. Below are a few examples I have created.
One of my 360 images was once selected for a photo art exhibition. Here is the image, followed by a traditional 360 of the subject: a video switcher control panel.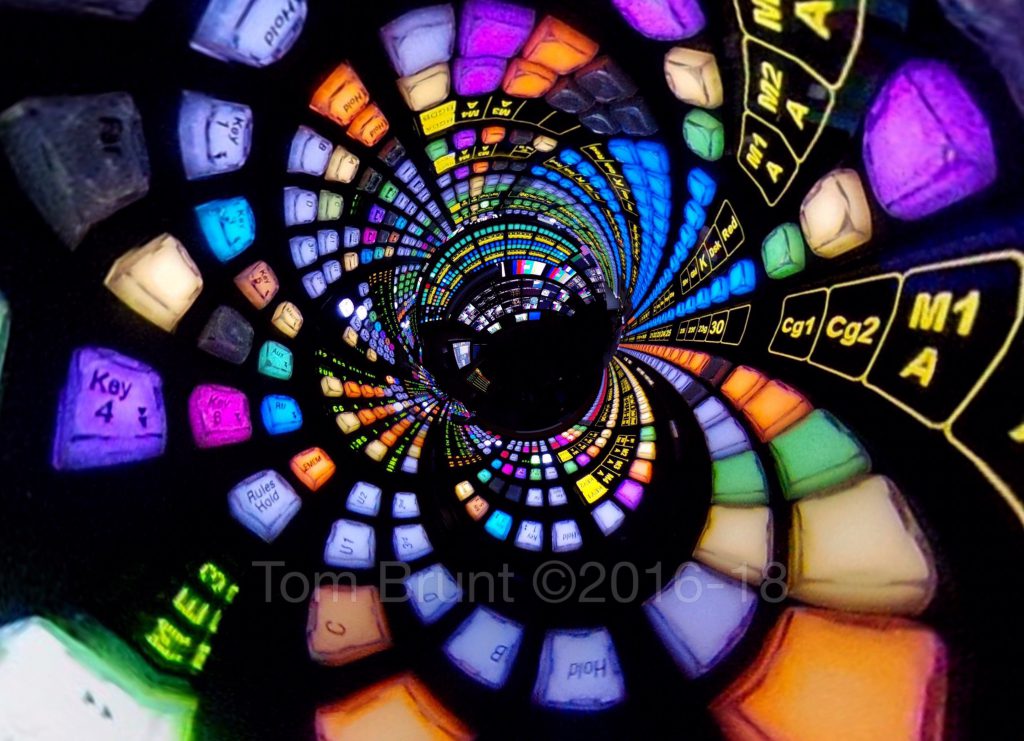 Now for the links!
There is a lot of artistry and creativity with 360 cameras, both as still and video photography:
After my presentation, the instructor took myself and class over to the beautiful Mansion at Cabrini, to take some 360 photos. Beautiful architecture, and a nice setting for some photos with the class. I really enjoyed doing this today.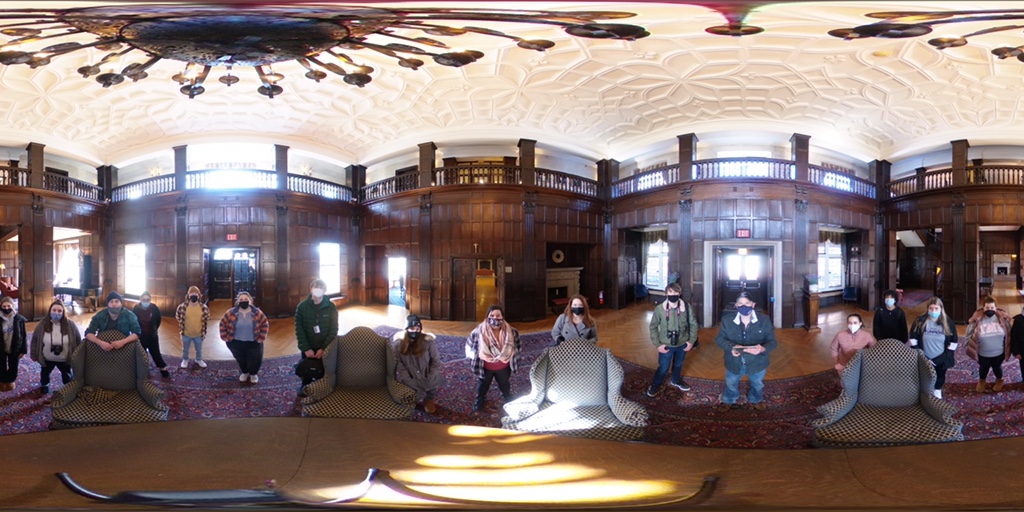 Classroom photos at beginning of this blog by @MarionReports