Creating Something Special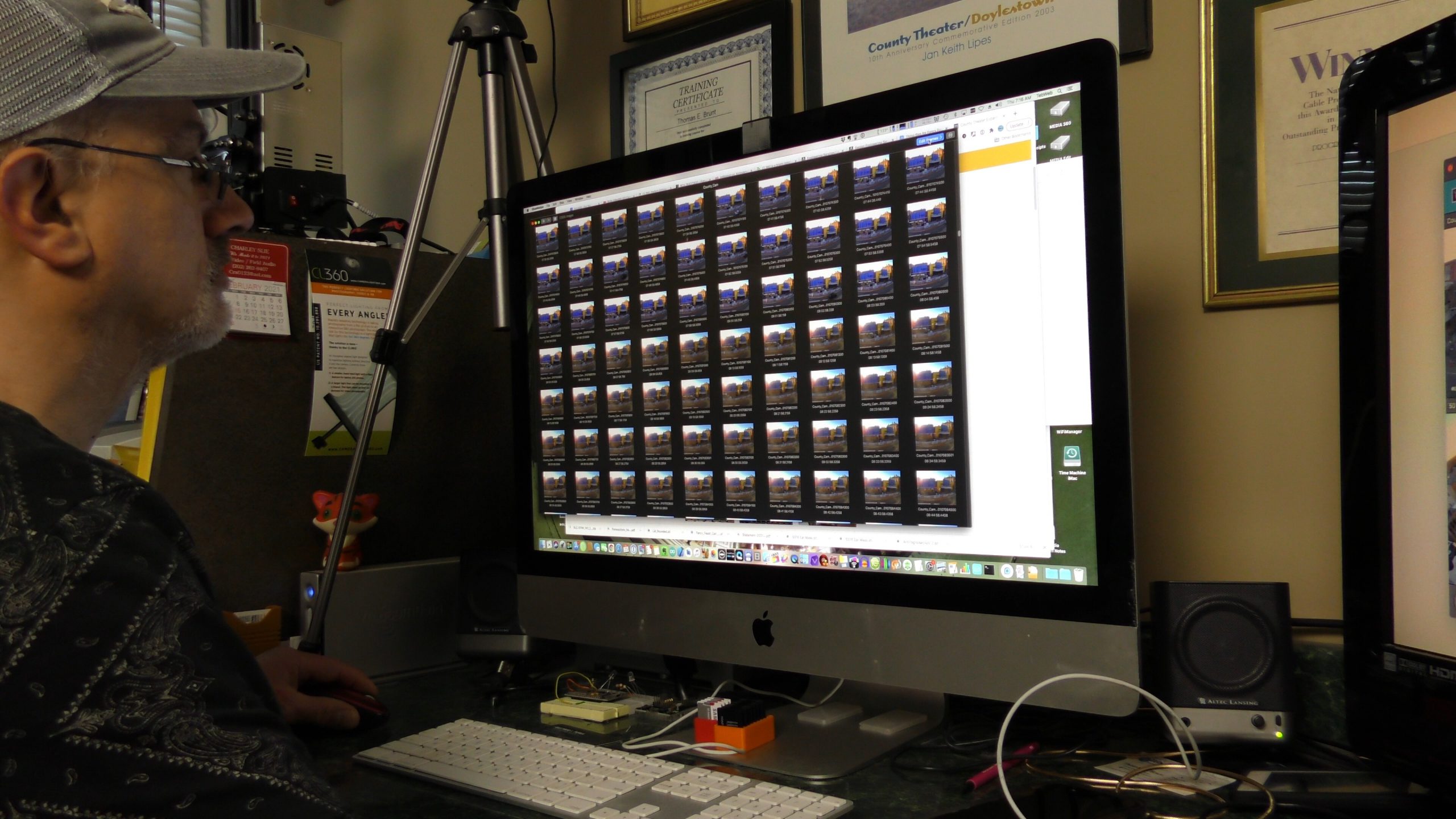 Earlier in this blog is reference to a unique project with my town's iconic historic non profit movie theater. Through mostly public donations, the circa 1938 theater was about to go through a large expansion project, that would take nearly 18 months to complete. They wanted to document the process, which is where TebWeb came in. They wanted a time lapse of the entire project, from start to finish. However, non profits don't have unlimited resources to spend to do this in the traditional way. So we found a new way. I decided to accomplish this using IP security cameras. Having used them previously for another project, I decided to stay with Reolink cameras. We put one up on the building across the street from the theater, and another one to move around during the project. To record time lapse images, we used the camera capability to FTP single frames at regular intervals. Every minute during construction hours, the camera would send a still image to TebWeb's FTP server–a MacMini. Each month, the images would be collated into a video, that eventually became what you see here. A full year in under TWO MINUTES:
This worked out amazingly well. It worked out so well that the Reolink company, manufacturer of the cameras…took notice – all the way from China. They had us give them footage for them to put a promo together for their own media, and press releases. It proved to be a unique application for their equipment. And as thanks for us providing them with content for their publicity, they "showered us in free camera equipment." Sweet!
Finding unique and cost effective ways to use technology to help create content is what TebWeb specializes in.  Contact us below!